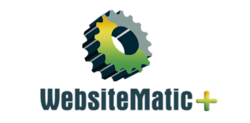 These online website building options help novice users to build and enhance their websites
Ottawa, ON (PRWEB) May 15, 2013
SiberName offers a new website builder product called Websitematic +. Product helps to build websites online. This new product is in addition to SiberName's existing website building packages called WebsiteMatic. These online website building options help novice users to build and enhance their websites further with customization and powerful third-party tools.
The latest set of packages from SiberName also includes a turnkey website design service. The WebsiteMatic + turnkey website design service offers professional custom website design based on the Websitematic + templates supplied by its design experts. This will give their customer a 5-page website, with hosting. Turnkey website design package also includes a 1-year WebsiteMatic + silver full service subscription. This gives website owners a custom domain, more storage space and bigger file transfer limits. Customers also won't have to carry the SiberName link on their website – all the branding on the website belongs to the website owner.
More information about SiberName's turnkey website development service can be found through their product web page at http://www.sibername.com/en/canadianwebhosting/lb_builder_plus.php.
Sibername was formed in 2000 and is been in business over 13 years as an ICANN , CIRA and Eurid Registrar. It was formed by domain name experts and has participated in nearly every ICANN Landrush period since its formation. It is based in Ottawa, ON, CANADA. For more information, visit http://www.SiberName.com.