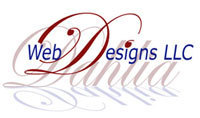 We have worked with Aggie Perilli, President of Aggie Perilli Communications International, on many corporate and website design initiatives
Los Angeles, CA (Vocus) March 17, 2010
Dahlia Web Designs LLC is expanding its website and digital marketing and business services. As it does so, it is also developing its strategic alliances with organizations that complement the services.
"We have worked with Aggie Perilli, President of Aggie Perilli Communications International, on many corporate and website design initiatives," states Dahlia Benaroya, President, Dahlia Web Designs LLC. "Our collaboration created corporate newsletters that received awards from the NY Society for Technical Communication," states Dahlia. "When one works with Aggie, great ideas are sparked. One can easily see that she understands you and your business." For more than two decades, Aggie Perilli has consistently earned recognition from leaders within the marketing and advertising industries. After gaining valuable experience in newspaper, magazine, trade, and organizational communications, Aggie Perilli went on to write and produce communications for profit and nonprofit clients with local, national, and international audiences. Newsmagazines developed into awareness campaigns. Management communications led to marketing and advertising projects. And print projects evolved into Web sites and other eCommunications. Aggie has received awards from numerous organizations including the NJ Press Association, NY/NJ Association of Graphic Communication, NY Society for Technical Communication, Neographics, The Arc of NJ, and The Communicator.
"It is also a pleasure to be working with Amy Sanders, President of Virtual Admin Concepts, on many of our initiatives," states Dahlia. Virtual Admin Concepts provides necessary administrative services so that business owners can concentrate on their core competencies to be successful within their business. Virtual Admin Concepts partners with business owners and entrepreneurs to increase their productivity which in turn increases their profits. Amy has over 16 years of experience providing administrative support to high level executives and sales teams. "We appreciate how Amy is very detail-oriented with exceptional organizational and communication skills," states Dahlia. Her background includes event planning, research, executive support, marketing, sales support and general office management. Her education includes Web Design and Business Management.
"When clients see the artwork of freelance illustrator Ana Benaroya , they are in awe of her talent and wide range of artwork," states Dahlia. Ana is a graduate of Maryland Institute College of Art. She produced mass amounts of artwork and has received awards from American Illustration, Creative Quarterly, Print Magazine, and the Society of Illustrators. Clients include DC/Vertigo Comics, ABC World News Tonight, and The Intrepid Sea, Air, and Space Museum, The New Yorker, The Stranger, Time Out NY, Computer Arts Projects, Plansponsor, Nickelodeon Magazine, LA Weekly, Planadvisor, SEED, Pretty Empire, Gama-Go, Poetry Magazine, Princeton University Radio, WFMU, and ABC News.
About Dahlia Web Designs LLC:
Dahlia Web Designs LLC provides website, digital marketing and business strategies and design services. Dahlia Benaroya, President, has over 20 years experience in business, marketing and design strategies and services. Previous to forming Dahlia Web Designs LLC, Dahlia was a director of Technology Integration Services at an international pharmaceutical company, where she was responsible for spearheading multi-million dollar strategies, implementing large-scale projects and ensuring customer satisfaction.
Dahlia Web Designs LLC has 6 divisions within the organization. In addition to the primary services of website and digital marketing, business services are supported at the Center for Surefire Organization. The focus centers around strategic and tactical business support, project and financial management, staff training, and helping clients enhance their efficiency and effectiveness. Clients see success by the achievement of improved processes and procedures, enhanced software product utilization and simplification of use, cost reduction, enhanced knowledge of the business tasks and objectives by the employees, and much more.
Several special initiatives are supported under the "umbrella of children's services and products". Great Kids Corner online kids furniture store is where Themes Come Alive for Kids. The focus is on themes and characters that children love to bond with. The Kids Love To ® website series recognizes and presents children's achievements and portfolios. The http://www.RecommendedReferrals.com is a directory of small businesses offering wonderful children's products and services.
Lastly, another special initiative is focused on the online store for authentic autographed baseball products at Collectibles4Baseball.com.
###