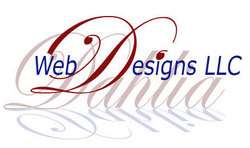 Communicating effectively is critical to a business strategy
Los Angeles, CA (Vocus) April 26, 2010
Dahlia Web Designs LLC, today announced that it has received a 2009 All-Star Award from Constant Contact®, Inc., a leading provider of email marketing, event marketing, and online survey tools for small organizations. Dahlia Web Designs LLC was selected for meeting Constant Contact's best-practice standards for the use of Email Marketing throughout 2009.
"Communicating effectively is critical to a business strategy," states Dahlia Benaroya, President, Dahlia Web Designs LLC. "Part of being effective means using the right tools and taking advantage of the appropriate features of the tools in order to give people the opportunity to select the newsletters they are interested in receiving."
Dahlia Web Designs LLC received a 2009 Constant Contact All-Star Award for demonstrating best practices in the effective use of Constant Contact Email Marketing in the following areas:

Frequency of campaigns
Open rates
Bounce rates
Click through rates
"Our customers work hard to build strong relationships with their customers through email marketing and some, such as Dahlia Web Designs LLC, truly excel in this effort," said Gail Goodman, CEO, Constant Contact. "We created our All-Star Awards to highlight those customers who are passionately committed to following our best practices as they work to improve their customer communications. We're proud of the role we play in helping Dahlia Web Designs LLC be successful and we look forward to continuing to assist the company with its marketing efforts."
About Dahlia Web Designs LLC:
Dahlia Web Designs LLC provides website and digital marketing strategies and design services. Dahlia Benaroya, President, has over 20 years experience in business, marketing and design strategies and services. "We find that it is critical to align the website strategy with the business strategy," states Dahlia. Dahlia Web Designs LLC offers business services under its SurefireOrganization.com Division.
Special initiatives under the 'umbrella of children's services and products' include the GreatKidsCorner.com online kids furniture store, the Kids Love To ® website series that recognizes and presents children's achievements and portfolios, and the RecommendedReferrals.com directory of small businesses offering children's products and services.
Another special initiative is the online store for authentic autographed baseball products at the Collectibles4Baseball.com online store.
Previously, Dahlia was a director of Technology Integration Services at an international pharmaceutical company, where she was responsible for spearheading multi-million dollar strategies, implementing global and local projects and ensuring customer satisfaction.
###