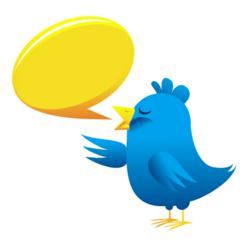 Soon webmasters will be able to optimise their social media campaigns as well as website designers can optimise websites through using Google analytics
Basingstoke uk (PRWEB UK) 9 February 2012
Website designers and developers will soon have a very powerful marketing tool to ensure that social media campaigns for their customers are well optimised and engaging prospects.
'There are already a few analytics tools on the web to monitor Twitter campaigns, however it will be very useful to have one that is part of the Twitter network' say Marketing Quotes.
Most web agencies recommend Google analytics for their clients to track visitor numbers to their websites, to see how visitors use the website, which pages are visited most where the 'hotspots' are that can be developed and a range of other features. The addition of Twitter analytics should allow Twitter webmasters to optimise their social media campaigns in a similar way, making them as effective as possible for clients.
Marketing Quotes commented 'no-one knows Twitter better than the web developers that built it, therefore having analytics built into the platform will ensure it is as accurate as possible. These days companies want to be able to measure their 'marketing effectiveness' whether this is for an SEO campaign, a telemarketing campaign or a social media campaign'.
'Social media is a relatively new marketing tool' say Marketing Quotes 'and most businesses are only starting to understand that it will take an experienced marketing company to use social media (whether this is Twitter, Facebook etc.) to it's fullest potential'.
As the world of social media develops, new tools and features are planned from all the major social media websites and the launch of Twitters analytics feature is a particularly powerful one as Twitter seems to be the one that is most used by businesses to engage with their customers.
About Marketing Quotes - Marketing Quotes is a free of charge website to UK businesses to help them compare quotes from local marketing agencies.
###