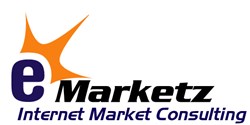 After completing 2000 original and creative designs, we now target completing 5000 website designs by the end of 2013. -- Jaswinder Bakshi
New York (PRWEB) July 09, 2012
It is a not a mean feat that the young and dynamic team at 360 Website Design has accomplished. The company has successfully completed the designing of 2000 websites in a period of just two years, and looks forward to creating many more landmarks. It works for clients in USA, India and UK, Spain, Germany and Middle East.
Since its inception, the company has grown in strength in terms of manpower and talent. It has also added new services to its bouquet, like flash presentation designing, template based website, HTML newsletter designing, Website designing for non-profit organizations and Word Press website designing. The success story has been designed with services like e-commerce website designing, static website designing, Mobile Website Designing, corporate websites and customized website designing. In all the services the team aims to maintain the highest levels of security, as well as keep the website load time minimum and make the websites SEO friendly. 360 Website Design provides regular training to its members to keep them abreast about the latest techniques of website designing and search engine optimization.
The most popular service offered by the company, which has attracted the largest number of orders and helped the team achieve this landmark, is web designing for 25-page static website. This service meets the needs of all types of clients, by being simple to follow and economical to create. The package for this service is priced at Rs 25000 (Approx $ 500), and includes free domain for two years, free hosting for one year, corporate design and Flash header. These benefits are also offered along with an order for 10-page static website designing, costing Rs 15000 (Approx $ 300).
Other packages, which clients have liked over the years, are the ones for Custom Website Redesign and E commerce website designing. For a redesigning service, the company guarantees an original design, on page optimization, easy navigation, placement of call to action and free revision till 30 days of final delivery. The team specializes in E Commerce Website Designing and offers payment gateway and cart set up, a dynamic admin panel and easy-to-fill order forms for ensuring maximum conversions. The tools used by the designers are Flash, Dreamweaver, Photoshop, Php, HTML and Word Press.
About 360 Website Design:
This is a young company, formed as a unit of EMarketz India Pvt Ltd, as a dedicated service for website designing and development. Being a part of the leading firm for internet marketing, the company is able to design websites that are compliant with SEO rules and work wonders as marketing tools for clients. Though the company is based in New Delhi, India, the work it delivers is of international standards. The company is led by Jaswinder Bakshi, Anuj Arora and Preeti Dhanda.
Contact the company by sending a mail at sales(at)360websitedesign(dot)in or talk to the project managers at +91-11-41558530/ +91-9654400956.