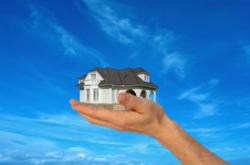 Increasing property exposure, bringing in more buyers, and reducing time from listing to closure for an entire year for less than 50 cents a day.
Munich, Germany (PRWEB) May 31, 2011
With no effort from the agents and prices to meet any budget, the new division of 30 Digits, Estate Broadcast spreads property details from any website across the Internet to highly trafficked portals. This increases exposure, brings in more buyers, and reduces time from listing to closure.
How is it done?
Estate Broadcast uses the award winning enterprise Web Extractor technology of 30 Digits to scrape all the property details from price to numbers of baths from the agent's website. Whether the site had 10 or 10,000 properties, they are all harvested in seconds. Once they are gathered, they are transformed into the exact format and style to property portals need.
What does it cost?
For less than the price of a megaphone, all properties from a site can be sent around the world on portals visited by hundreds of thousands of users. This "Single Broadcast" for 20 Euro is perfect for a trial or for properties that don't fluctuate often.
If real estate agents want to keep all their listings across multiple portals up to date all year round, it can be done for less than 50 cents a day. That's about the price of one coffee a week for the "Broadcast All Year" package for 180 Euro annually.
What separates Estate Broadcast from other services?
There are a few other services providing services that appear on the surface quite similar. The ones we've investigated though require a great deal of manual effort from the agent, don't deliver all of the properties from an agent's website, or confuse or drop important details and descriptions on properties. With Estate Broadcast:

You don't have to do anything. All the data is simply lifted from your current website.
The quality is excellent . The technology behind it is also used for mission critical security applications, market intelligence, global call center tools, and many other enterprise solutions which require the highest quality standards.
More and more home buyers and property investors use the Internet as their primary source of information on the property market. The Internet has information on what to buy, who to buy it from, and what it will cost. The large agencies have already grasped this and spend heavily to make their presence know on this global market front. Estate Broadcast now fills the gap for the small and medium size agents bringing the properties to the buyers where they are looking. Skeptical? Try it today for 20 Euro and judge for yourself.
Estate Broadcast - Linking People to Property
About Estate Broadcast (http://www.EstateBroacast.com)
Estate Broadcast is a division of 30 Digits (http://www.30digits.com) dedicated real estate property extraction and distribution. Concentrating on the real estate market, Estate Broadcast focuses on extracting key property data and broadcasting that data to a multitude of portals. With years of knowledge and experience in the web data extraction industry, Estate Broadcast is well equipped to meet any challenge.
###