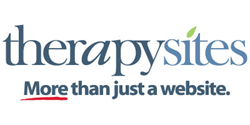 Being online is not just recommended, it is essential in order to compete in this competitive market.
Boulder, CO (PRWEB) June 20, 2013
TherapySites, the leading website and online marketing company for mental health professionals, announced today its affiliation with Thought Helper. The new relationship means TherapySites will offer a selection of websites and online marketing solutions for mental health professionals, and provide Thought Helper members with exclusive benefits and promotional offers.
"The increased use in the Internet has transformed the way we interact, communicate and do business. Ten years ago, people were looking in the yellow pages for goods and services. Now, the Internet is the first place a person goes for information," says Sara Sims, Director of Business Development at TherapySites. "Being online is not just recommended, it is essential in order to compete in this competitive market. We believe TherapySites provides the cutting-edge technology for an effective online presence and we are so excited to offer these solutions to Thought Helper's members so they can have greater success in their practices."
Thought Helper is designed to help clients become aware of cognitive distortions that may contribute to unhappiness or depression. ThoughtHelper provides basic assessments for free, but their professional subscriptions allow clinicians to monitor client progress and generate additional revenue for their practice.
TherapySites: Websites for Therapists
TherapySites specializes in creating websites that are engaging, professional, cost-effective, and extremely simple to maintain, and help mental health professionals successfully market and manage their practice online. TherapySites package (with no set-up fees or contracts) includes everything that's needed for a professional online presence, including Search Engine Optimization, integrated email, editing tools, credit card processing, online appointment notifications, and unlimited technical and customer support.
As an added benefit, Thought Helper members will receive One Month Free when they sign up for TherapySites services by entering promo code: "PromoTH". Therapists can get started building their online presence today by visiting http://www.therapysites.com.