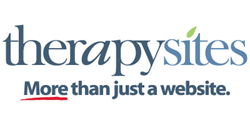 We're excited about joining TherapySites in their efforts to provide their clients with solutions that can help them grow, collect payments more efficiently and ultimately succeed.
Boulder, Colorado (PRWEB) August 12, 2013
TherapySites, the leading website and online marketing company for Mental Health Therapists, announced today its affiliation with Novera Payment Solutions and WorldPay. The new relationship means TherapySites will offer a selection of websites and online marketing solutions for mental health professionals, and a sophisticated and affordable payment solution through Novera.
"We are very excited to be forming this partnership with Novera Payment Solutions," says Sara Sims, Director of Business Development at TherapySites. "We are confident that TherapySites provides an efficient and effective solution that will help mental health professionals take their business to new heights and with this partnership with Novera Payment Solutions, therapists can maximize their success with an affordable and effective payment solution."
"TherapySites clients can now have access to a totally transparent flat fixed fee merchant account from and they can rest assured they'll never pay more than they should for merchant processing services," said John Wisniewski, Director of Business Development for Novera. "Helping TherapySites clients collect payments more efficiently, learn about PCI compliance and other important industry tools is our ultimate goal in our quest to board new accounts."
About Novera Payment Solutions:
Novera Payment Solutions, LLC (Novera) based in Atlanta, is one of the largest registered Member Service Providers (MSP's) for WorldPay and a registered Independent Sales Organization (ISO) with Visa and MasterCard. Visit Novera to learn more.
About TherapySites: Websites for Therapists
TherapySites specializes in creating websites that are engaging, professional, cost-effective, and extremely simple to maintain, and help Mental Health professionals successfully market and manage their practice online. The TherapySites package includes everything that's needed for a professional online presence, including Search Engine Optimization, integrated email and editing tools, credit card processing and online appointment notifications and unlimited technical and customer support, all with no contracts or set up fees. Visit TherapySites.com to learn more and get started building your online presence today.