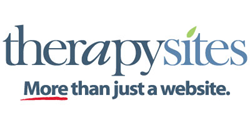 'In this webinar, we will be going over ways to leverage websites to attract and reach your target market, without breaking the bank.'
Downers Grove, IL (PRWEB) August 19, 2014
TherapySites (Websites for Therapists) and the Association for Advanced Training in Behavioral Sciences (AATBS) are presenting a complimentary webinar entitled "Increase Your Income – Learn Expert Secrets From The Pros". The 30-minute webinar, presented by Denise Marshall, online marketing expert of TherapySites, will be offered on Wednesday, August 20th at 12pm Mountain Standard Time.
"Increase Your Income – Learn Expert Secrets From The Pros"
Wednesday, August 20th at 12pmMT
In 1997, the domain Google.com was registered. In just 12 years, there has been a drastic shift in the way people interact, communicate and even do business. Google alone has nearly 6 billion searches in one day. As more people turn to the Internet to find goods and services, it is essential for practice owners to have an effective online presence. And now simply having a website isn't enough; clients need to be able to find it through Google.
In this webinar, attendees will learn:

Inbound links: How to create them and which ones work
Page content: How to take advantage of killer keywords and content integrations
Page title tags: Optimize your title tags to be found on search engines
Internal links: Understanding why creating internal links can be used to increase SEO ranking
"The Internet is where people are turning to find goods and services and the reality is, if practice owners aren't online, they could be jeopardizing the success of their practice," said Tracy Wasinski, Business Development Coordinator at TherapySites. "It's one thing to have a website, but with billions of search engine inquiries every day, it is also crucial that it can be found. In this webinar, we will be going over ways to leverage websites to attract and reach your target market, without breaking the bank."
TherapySites specializes in creating websites that are engaging, professional, cost-effective, and extremely simple to maintain. Therapists can successfully market and manage their practice online with the $59/month package (with no set-up fees or contracts). The service includes everything that's needed for a professional online presence, including Search Engine Optimization, integrated email, editing tools, credit card processing, online appointment notifications, and unlimited technical and customer support.
Register now for the educational webinar:
"Increase Your Income – Learn Expert Secrets From The Pros"
Wednesday, August 20th at 12pmMT