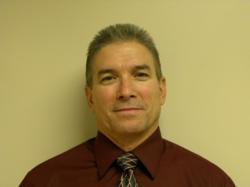 Tiffin, OH (PRWEB) December 20, 2011
Webster Industries Inc., a leading industrial chain manufacturer has named Mark Kontak to the new position of Commercial Casting Product Manager.
Kontak formerly served six years as Webster's territory manager of Ohio and Pennsylvania.
"Mark will provide added effort to service and expand our relationship with existing commercial casting customers as well as develop new relationships with potential clients across the United States and Canada," Webster Vice President Dean Bogner said.
Shawn Shriver will move from customer service representative to fill Kontak's former territory manager role at the Tiffin-based industrial chain manufacturer.
Kontak, an Air Force aircraft mechanic/crew chief for four years, received an associates degree in mechanical engineering from the University of Toledo and was a systems research and development engineer for 10 years in the Detroit area.
He also worked in other manufacturing arenas before joining Webster in 2004. Kontak lives with his family in Tiffin.
Webster Industries is a leader among industrial chain manufacturers. Visit the company's website to learn more.
###