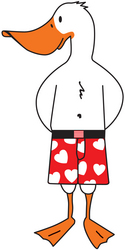 Cranford, NJ (PRWEB) September 16, 2009
WebUndies.com, the Internet's leading retailer for licensed character boxers and loungewear, is kicking off its Fall season by offering a 15% off coupon until October 31, 2009. This savings is on top of WebUndies.com's already discounted prices.
The WebUndies Fall discount code is WUSAVENOW. To activate the discount, shoppers must enter it at checkout in all CAPITAL letters, and then hit the "Recalculate Total" button.
WebUndies.com stocks over 1,500 styles for men, women and children including popular product lines such as the Simpsons, Hello Kitty, Betty Boop, Tweety Bird, Peanuts, Family Guy, SpongeBob, and Superman. All are 25-40% below the manufacturer's suggested retail prices.
The company is also extending its free shipping on orders of $75 or more until after the Christmas holidays. Free shipping is available year-round to all military addresses. The company's website is WebUndies.com and advance notice of new products and specials is available on Twitter @webundies.
About WebUndies.com
WebUndies.com went online in 1999 as a specialty retailer focusing on licensed novelty boxer shorts with about 15 designs. Since then the company's product offerings have expanded and now exceed 1,500 styles. WebUndies.com also stocks lounge pants, robes and t-shirts for men; boxer shorts, lounge pants and pajamas for children; and panties, thongs and loungewear for women.
WebUndies.com has been featured on CNN Headline News, MSNBC.com, and The Howard Stern Show; as well as Playboy magazine, Cosmopolitan Magazine, Maxim Magazine, US Weekly, Star, Rolling Stone, Men's Journal, and many other regional and international publications. The company also gets frequent mentions in blogs for unique and affordable products.
The company also offers affordable custom printing services for customers who are running fundraisers or events. WebUndies.com can imprint boxers, lounge pants, blankets, hospital scrubs and more. Bulk pricing is available for orders of 36 units or more. This option is very popular for Boxer Bingo events held as part of high school "Project Graduation".
###