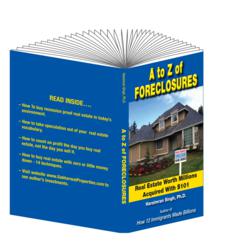 This opportunity benefits all parties. Long Island, NY property owners will receive a fair cash offer for their home. And the locators referring business will receive up to $5,000.
Oyster Bay, NY (PRWEB) September 21, 2012
LI CASH BUYERS has launched a new program in which one can make up to $5,000 Finder's Fee simply for locating a Long Island property which LI CASH BUYERS successfully buys. This program has been developed due to the latest news of increased foreclosure filings nationwide.
Several states had reached a low in completed foreclosures, including Colorado which had seen its six-year low in July 2012. Along with the good news arrive the news of the rising foreclosure filings. According to the Baltimore Sun, Maryland had earned the number one spot in rising foreclosure filings– nearly 2% of all Maryland properties were moved into foreclosure between April and June 2012.
While most individuals see this as a grim situation, LI CASH BUYERS realizes that this is not only a great source of income for them, but a way to offer others a piece of the pie. LI CASH BUYERS will pay locators up to $5,000 per property with every property referred to them that they purchase. The properties that LI CASH BUYERS buy extend beyond foreclosures to almost any situation including short sales, bankruptcy, ugly houses, and probate.
This opportunity benefits all parties. For Long Island, NY property owners that are attempting to sell their property quickly for a fair offer, LI CASH BUYERS offers a great way out. At the same time, they are able to offer locators an opportunity to refer a property and earn up to $5,000 for it.
Dr. Harsimran Singh, the principal of LI CASH BUYERS, also offers his book "A to Z Foreclosures: Real Estate Worth Millions Acquired with $101" - a superb guide to making profitable deals with foreclosures - at no cost to all locators.