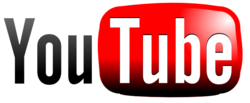 YouTube's audience is worth chasing
Melbourne, Australia (PRWEB) May 06, 2013
On 20 March 2013, YouTube's blog unveiled they've reached a staggering one billion monthly users. The megalithic video site attributes their rapidly growing viewership to "Generation C", who are categorized by their media connectivity instead of age group. David Jenyns, the owner of renowned online marketing and web video production company Melbourne SEO Services says, "Because we're overall web strategists and not locked into any one type of marketing, our clients have been reaching 'Generation C' for years. Over the last couple of weeks, our enquiry rate for web video has spiked and I attribute that to businesses finally realizing YouTube's audience is worth chasing."
Generations used to be defined by their age groups, but with the introduction of "Generation C", that definition has now changed. This newly created group encompasses all ages with the one common denominator being how they consume their content. For businesses and advertisers, the challenge is effectively reaching a generation who hop from one media form to another in mere moments.
YouTube's recent announcement of hitting a billion monthly users can be "taken as a good indication they've mastered how to reach audiences across all platforms, from smartphones to tablets to smart TVs" says David. He goes on to say that web video production is "one of the most effective ways to reach Generation C."
Many years ago, Melbourne SEO Services picked up on the growing trend for online video and created their sister company Melbourne Video Production to compliment their suite of marketing services. David's highly respected marketing business has been using his affiliated video company to test, implement and educate the effectiveness of video marketing to both clients and seminar attendees.
"Even though I've been telling others for years, and I do mean years, that they should use online video marketing, it usually takes some big statistic like YouTube's billion users to move people into action" says David of the recent enquiry increase his business has received.
David continues, "People consume content in totally different ways now. It's not just watching TV after work, or reading a book while on holiday. People can stop and start their media, as they see fit, as much or as little as they want, where ever they are in the world."
Advertising on YouTube is one of the more obvious methods for businesses to reach "Generation C" but David says there are other more cost effective ways to go about it, "creating a helpful, useful or witty video isn't that expensive. Web video is actually really affordable and quite fun once you get used to it."
David further comments, "When compared to the ongoing costs of advertising, creating an online video has longer lasting effects. Once loaded up to YouTube, people can watch, share and embed the video, which is clearly great marketing. But businesses can also use the video on their site, so it ends up serving multiple purposes."
As a result of its lasting effects and low cost, and in conjunction with YouTube's billion user mark being reached and announced, David's video production company has received a significant spike in business enquiries. "The common thread from all our new enquiries has been that the business owner has finally realized web video is really the only way forward if they want to continue to reach their consumers." Click here to learn more about Melbourne SEO Service's range of web video packages.
About Melbourne SEO
MelbourneSEOServices.com is a full service search engine optimization (SEO) consultancy, based in Australia, but with a worldwide client base.
Known for being at the cutting edge of strategic SEO practices, the company delivers a growing suite of services including: on-page and off-page search engine optimization, article distribution, Google Places listing, SEO press release service, web video production and one-on-one Internet marketing consulting.
Melbourne SEO Services Director, David Jenyns, has, over several years, built a team of experts who are niche experts to support the business, and who share his ethos for ethical, professional internet marketing.
More about David Jenyns at http://www.davidjenyns.com