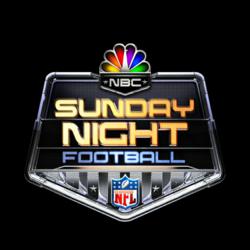 What a brilliant use of social media
Melbourne, Victoria (PRWEB) September 16, 2012
Serious NFL football fans follow every move their team makes during a game, and up until now, real-time news access to the ever-popular Sunday Night Football game was strictly limited to what broadcasting time slots allowed. In the past, reporters would often forsake interesting updates and news as a result of short gaps between plays. But this has all changed with NBC's newly adapted social media and web video reporting strategy.
Shortly after the NFL season kicked off, NBC announced in their September 11th Sports Release that they'll be posting links, photos and exclusive videos via their Facebook page, as well as having reporter Michele Tafoya tweeting live videos from the sidelines. These exclusive reports will only be available on Sunday Night Football social media platforms.
"When I saw the NBC announcement, I could only think 'What a brilliant use of social media'," remarks David Jenyns, Director of Melbourne Video Productions, a social media and web video marketing company, "not only does NBC give fans exactly what they want with additional game coverage, but they increase their online reach with social media's endless sharing capability."
Though the idea of social media reporting was brought up earlier this year by NBC, and tested out in the preseason, it hasn't been fully utilized until the NFL season kicked off last week.
NBC will use Facebook as the heart of the reporting action, bringing information from their websites, Twitter, and Instagram accounts all into one feed. Reports will include information from the team reps and coaches, sideline online video reports, as well as injury information.
Using Twitter, NBC's correspondent Michele Tafoya, will be filing video reports instantly, as they happen. This type of web video reporting means there's no longer a need breakaway from on-field action or to cut out updates, in order to relay important information.
Michele's producer will record the on-the-fly web video reports via an iPhone and then post them on NBC's Sunday Night Football Twitter account. "The method of using a smartphone to record, then upload a web video report to Twitter," comments David, "is both simple and genius. By using common tools like this, NBC is showing the world that anyone, not just big broadcasting companies, can expand their online visibility."
"This new style of reporting should be very exciting to the world," David continues, "it adds to much value to an event or game. I'm keen to see what other sports broadcasters pick it up."
The next NFL Sunday Night Football game sees the Detroit Lions play against San Francisco 49ers next Sunday, 16 September.
Get all the updates on: http://www.facebook.com/SNFonNBC or https://twitter.com/SNFonNBC
About Melbourne Video Production
Melbourne Video Production is a division of MelbourneSEOServices.com, a full service search engine optimization (SEO) consultancy, based in Australia, but with a worldwide client base.
Melbourne Video Production has the unique ability to combine their web video expertise with strategic SEO practices from Melbourne SEO.
Director, David Jenyns, has, over several years, built a team of experts who are niche experts to support the business, and who share his ethos for ethical, professional internet marketing and web video.
Click here to know how to create your own web videos.