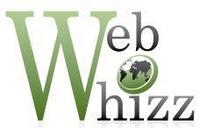 Our new collaborative business model enables us to expand the services we offer whilst maintaining realistic and value-driven price points to our customers, along with exceptional service, responsiveness and quality
Pecatonica, IL (Vocus) May 28, 2010
WebWhizz.Info proudly announce their partnership with a dynamic group of programming, graphics and innovation experts focused on excellence in online marketing. WebWhizz's expanded services and exceptional project management put them firmly at the forefront of the digital marketing revolution. To promote their new services the WebWhizz team are offering exclusive discounts through 1st August.
Why WebWhizz.Info?
With combined expertise totaling more than 70 years, the team forms a cohesive unit whose primary focus is to work with your business objectives top of mind. Consider them your secret marketing weapon. Their hourly rates start as low as $29 per hour for website, blog and ecommerce site updates and $39 per hour for copywriting and project management services. WebWhizz.Info's services make spontaneous website changes, blog updates or social media work affordable for even the smallest and newest businesses.
"We are excited to have such a broad range of affordable services to offer our clients" said Charlotte Kerver, co-founder of WebWhizz.Info; "Our new collaborative business model enables us to expand the services we offer whilst maintaining realistic and value-driven price points to our customers, along with exceptional service, responsiveness and quality".
Through a dynamic collaboration between programming, graphics, social media and project management experts - WebWhizz.Info are now promoting their services throughout the US. Their dedicated team offer satisfaction guarantees and responsiveness that is second to none. As Munazza Shaheen, co-founder, put it "The addition of our back-end team combined with the existing social media, copywriting skills and project management experience we offer, enables us to implement multi-faceted online marketing campaigns that will positively benefit our clients for a long time to come".
Special Press Release Offers
WebWhizz.Info are promoting an exclusive offer to customers who read this press release. Simply quote promo code PRES01 to get the following discounted prices (applies to any projects starting on or before July 15th, 2010):
Copywriting and Project Management Services $39 per hour ($10 per hour saving)
Bronze Logo Design $129 ($20 saving), Silver Logo Design $219 ($30 saving) & Golden Logo Design $429 ($40 saving)
Bronze Web Design $329 ($40 saving), Silver Web Design $529 ($50 saving), Golden Web Design $949 ($100 saving)
Bronze Ecommerce $429 ($20 saving), Silver Ecommerce $949 ($50 saving), Golden Ecommerce $1549 ($100 saving)
Bronze Blog $229 ($20 saving), Silver Blog $429 ($30 saving), Golden Blog $949 ($50 saving)
Bronze Social Media $219 ($20 saving), Silver Social Media $409 ($40 saving), Golden Social Media $599 ($50 saving)
BONUS discount: Get a further 5% off if you refer a client to us by July 15th, whose project starts by August 1st!
About WebWhizz.info:
WebWhizz.Info specializes in online marketing. Their expertise lies in enabling companies across the US to grow through digital media. With a results driven ethos, combined with a dynamic team of website programmers, social media marketing gurus, graphic artists, press release mavens, eCommerce experts, PPC campaign designers and email marketing specialists they are confident of their ability to impact your business marketing through their broad range of affordable services.
Their package driven approach, enables their clients know exactly what they will be getting for their money, whilst their flexibility allows clients the freedom to purchase 'a la carte' services from as low as $29 per hour. To learn more about WebWhizz.info please visit our website or contact Charlotte.
# # #