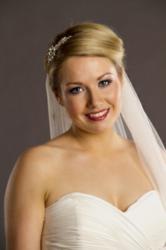 Video marketing is also included in the services inside of the pro plans.
San Francisco, California (PRWEB) January 07, 2013
Owners of wedding companies usually spend time gathering new clientele in between photography jobs. One new company is helping to eliminate the search process that company owners go through. The http://weddingphotographyquotes.com company is now providing complimentary listings for wedding business owners in the photography industry. These listings are offered at the basic level and additional plans are available for a nominal payment. This new service is one way in 2013 that this company is helping photographers.
Couples searching for wedding photo packages online can sort through thousands of listings in major search engines. While this provides many options to hire a professional, one element that is usually absent is the pricing.
Part of planning weddings involves knowing the approximate pricing that professionals charge up front. One of the ways that the new directory is providing this information is by allowing companies to publish rates for services with each listing.
Marketing is one area that can be expensive for owners of photography studios or freelancers starting a new business. Traditional advertising offline can be expensive and might not bring monetary gains for the efforts. The pro plans that are offered apart from the complimentary listings at the WeddingPhotographyQuotes.com website include marketing programs to provide an extra level of promotion for companies. These services are expert level and are offered for no additional cost with each pro selected plan.
Video marketing is also included in the services inside of the pro plans. This marketing type is designed to promote companies that have portfolios that are ready for distribution as marketing videos. The package services now include submission to top video websites as well as search engines to increase the amount of bridal traffic that comes into a company website or directory listing. This service is one example of the innovations now added online.
A company of freelancer interested in creating a complimentary directory listing can now upload the information at http://weddingphotographyquotes.com/add-listing. This listing tool is available 365 days a year and is helping to create one of the largest resources online for photographers.
About Wedding Photography Quotes
The Wedding Photography Quotes company has offered quotation services to brides-to-be since 2010 and has expanded its services to photographers online. These new services were launched in 2012 to provide an easier way for companies and freelance professionals to connect with couples searching for photo packages online. The Wedding Photography Quotes company has redesigned its website to make it easier to use and to include the new services that are offered. New innovations are planned and expected to be integrated this year.