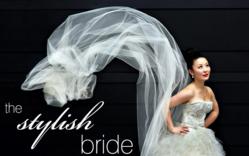 Personalization is at the forefront of today's stylish weddings, and we love the ways that real brides are using fashion to express their uniquely personal styles!
Seattle, WA (PRWEB) September 05, 2012
Featuring dozens of extraordinary wedding photos taken by members of their World's Best Wedding Photographers Hotlist, Junebug Weddings brings you the latest looks from real brides with loads of personal style in their new Stylish Bride Fashion Report. Beyond the rack, beyond the runway, these are the looks that are setting trends and turning heads at weddings the world over.
Launched in 2006, Junebug Weddings is a leader in luxury wedding media. Created by Blair deLaubenfels and Christy Weber, experienced wedding photographers, published authors, and sought-after public speakers, Junebug Weddings features two internationally popular blogs, What Junebug Loves and Photobug, and the most highly vetted recommendation lists of wedding professionals and venues available online.