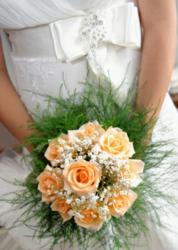 The strategies that are now available provide an affordable option for companies to secure more business.
Danbury, Connecticut (PRWEB) January 06, 2013
The WeddingPhotographyQuotes.com company has launched its new wedding industry directory for professionals online. This new directory is providing a link between professionals and those that are currently searching for photography services. All 50 states are represented and the company website is one of the most trafficked currently available online dedicated to the wedding industry. Instant signup is available for professionals at http://weddingphotographyquotes.com/add-listing online.
Planning a wedding takes many responsibilities and photography services represent one part that can be the hardest to complete. While there are photographers in most large cities, many smaller cities and towns in the U.S. do not have resources that connect professionals with new clients.
Part of the new directory listing service includes search specific areas to help professionals get listed and new clients to find these listings on a daily basis.
The digital technologies that are involved with photograph packages have changed in the past decade. The use of digital compared with film stock is one reason that many photos can have higher resolution. Professionals that upgrade equipment and offer specific services could reach more clients by marketing these services effectively. One of the new services apart from the new directory is online marketing for photographers.
These new WeddingPhotographyQuotes.com company services are part of the pro plan packages now offered. Along with a defined business listing, additional services are offered to professionals and freelancers. These services include search engine marketing and video marketing. Each of these additions are offered by professionals that understand the wedding industry and how to boost clientele. The strategies that are now available provide an affordable option for companies to secure more business.
Aside from the new directory and marketing services, information is supplied to brides-to-be who use the search features added online. Tips about planning weddings, how to select photographers and other important information is used to help increase the success ratio of professionals that are listed in the new industry directory. This information is updated regularly to provide a helpful online resource.
About Wedding Photography Quotes
The Wedding Photography Quotes company started online in 2010 and has quickly grown its business into one of the most resourceful websites online. Information is offered to the professional industry as well as those performing pre-wedding projects. The launch of the company directory listings in 2013 is one way that the Wedding Photography Quotes company has innovated its business model. By helping other companies with marketing services, more connections are now possible with new clientele. The free and premium plan services that are part of the new directory provide cost effective solutions for professionals and freelancers.