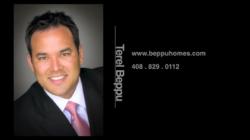 You get to know his personality a bit, and see how dedicated he is to what he does. You naturally start to imagine what it would be like to work with Terel
San Jose, CA (PRWEB) November 19, 2011
These days, consumers are making decisions about where to take their business by finding and comparing companies, people and products online. The Pew Research Center survey on Internet use has found that 78% of adult Internet users look for information about a service or product they are considering buying, and 69% search for information about someone they know or might meet. Savvy businesses know they have to find innovative ways to stand apart from the competition. San Francisco videographer Michael Soo has found a great new way to capture the attention of website visitors: video testimonials.
"Written testimonials, as you may have noticed, are overused. Many websites have them, and while visitors may take the time to scan the page, the information doesn't really sink in." notes Soo, the San Francisco filmmaker. "It's nothing like staring into the eyes of someone who is raving about the person or company the viewer is considering. It's an easy sell, and the best part is that you don't need to brag about yourself."
Soo Photography recently created a video testimonial for real estate agent Terel Beppu. Viewers see Beppu's clients speak from the heart about their experiences, often with their family in the house he helped them find. The video also gives viewers a chance to see how Beppu operates, and get a sense of how driven and committed he is.
"You get to know his personality a bit, and see how dedicated he is to what he does. You naturally start to imagine what it would be like to work with Terel," says Soo.
The San Francisco commercial photographer and videographer notes that the amount of information presented in even a short video is much greater than text, and more likely to capture visitors' attention. He recommends video testimonials for companies, professionals and products, and says they can even be effective for dating services.
Noting that the Pew Research Center survey also found that 71% of adults watch videos online, Soo points out, "If you post it, they will watch."
Michael Soo is also a videographer and director of wedding invitation videos, behind-the-scenes videos, and more.
For more information about video testimonials or any of Soo Photography's services, call Michael Soo at (408) 666-8455 or visit http://www.soophotography.com.
About Michael Soo and Soo Photography San Francisco
Photographer of the Year Michael Soo is a San Francisco professional photographer who specializes in commercial, wedding, food, portrait, product, editorial, family, fashion, lifestyle, fine art, landscape, and corporate photography in San Francisco. He is also a wedding and love story videographer and director.
Brought up in Asia and educated in America, Michael fuses the best of both cultures in his art form. He gives back to the community by giving photography and Photoshop classes. He hosts free photography forums for over a thousand of active Northern California amateur and semi-pro photographers alike.
Named Popular Photography Magazine's Photographer of the Year, Michael Soo is an internationally respected photographer and guru of digital imaging. His collection of fine art and commercial photography includes executive portraits, lifestyle, products and food. His work has also been featured on numerous international magazine covers, newspapers (i.e. New York Times), as well as exhibits.
Soo Photography serves San Francisco and the Bay Area communities of Atherton, Belmont, Berkeley, Brisbane, Burlingame, Campbell, Colma, Corte Madera, Cupertino, Daly City, El Grenada, Foster City, Fremont, Gilroy, Hillsborough, Kensington, La Honda, Los Altos, Los Altos Hills, Los Gatos, Marin, Menlo Park, Millbrae, Mill Valley, Montara, Monte Sereno, Mountain View, Oakland, Pacifica, Palo Alto, Pescadero, Piedmont, Portola Valley, Redwood City, San Bruno, San Carlos, San Gregorio, San Mateo, San Francisco, San Jose, San Rafael, Santa Clara, Saratoga, Sausalito, Sunnyvale, Tiburon, and Woodside.
# # #