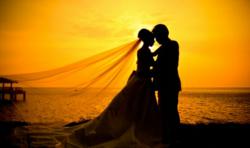 Pricing is one element that can vary when planning a wedding.
Beaumont, Texas (PRWEB) January 05, 2013
The WeddingPhotographyQuotes.com company has now added wedding photography packages online for brides-to-be to view. New listings have been created by some of the top photographers in the U.S. and instant package pricing is available. These listings now provide accurate information and help to to take the guesswork out of searching for a professional online. More information can be found at http://weddingphotographyquotes.com.
Pricing is one element that can vary when planning a wedding. Many factors are involved when determining the final price that is charged by a company. The time of the year, current bookings and last minute requests are usually considered before a final quote is generated.
The new listings that are now online help remove the waiting for couples that are planning budgets. Brides-to-be can now search listings in every city to find a budget that is appropriate for their special day.
Both professional companies and freelance photographers offer wedding photo packages that can be purchased for a specific price. One of the drawbacks to locating the right person is reviewing the portfolio and past client satisfaction information. The majority of companies have websites although third party reviews are more difficult to find. The WeddingPhotographyQuotes.com company reviews all listed photographers for quality and provides one of the most trusted resources for hiring a photographer online.
The published directory listings that are now online can be sorted by location and include full contact details. To help reduce mistakes during the hiring process, new content has been posted on the company website to help educate couples that are hiring someone for the first time. A range of price guides, helpful tips and other information is now offered to provide a complete resource online.
About Wedding Photography Quotes
The Wedding Photography Quotes company first started providing services online in 2010 and has grown its company into a trusted resource online. Through innovations and upgrades, this company stays current with the changes in technologies and the pricing that is charged by photographers in the U.S. By employing a talented wedding staff, the Wedding Photography Quotes company generates information for new brides as well as photography companies that are searching for ways to connect with more clients. This company has experienced growth over the past 24 months and the 2013 year is expected to continue with this expansion.