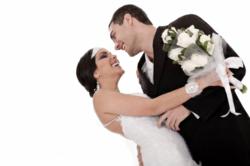 Our photographers are honest people. They want to be sure that every wedding happens without problems since the photographs they take will be remembered forever."
New York, NY (PRWEB) April 11, 2012
Wedding photography is often just as important as the decorations, reception and vows that are exchanged by brides and grooms. There are many talented photographers that are able to provide wedding photography packages, but not all photographers take out advertisements in local newspapers or have business websites. This can complicate the process of hiring a local photographer in advance for weddings. A new website is hoping to bring an end to the complications that brides-to-be face when finding a wedding photographer. The website, WeddingPhotographyQuotes.com, has prescreened and qualified talented photographers that are able to provide an instant quote for package prices and approximate days of availability.
Busy photographers have schedules that can be filled up six months in advance. There is no such thing as "last minute" when it comes to arranging a wedding photographer to arrive. Unlike other businesses, these professionals are often paid a retainer fee by clients to ensure that they can arrive on the specific day and time that is scheduled. "Our photographers are honest people," said Sheena Raton, Director of Planning Services. "They want to be sure that every wedding happens without problems since the photographs they take will be remembered forever." The database that has been put together by WeddingPhotographyQuotes.com includes the top photographers in every U.S. city. The unique matching system takes into account the special requests by each client and instantly matches these requests to the right wedding photographer.
One of the problems that brides-to-be face when arranging wedding photography is finding photographers that have modern equipment. The use of digital cameras has revolutionized the photography industry, but not every photographer receives the right training to use the latest technology. "Every photographer that we add to our database must submit a portfolio and resume that details their experience," said Trisha Marshall, Acquisitions Coordinator. "We only provide photographers that can do what is on their resume," added Marshall. This qualification benchmark helps to prevent issues when booking a photographer to take wedding photographs.
Problems can be avoided in the selection and review process when answers to questions are provided. Some brides are not knowledgeable in how to select the right photographer for the job and often have many questions before a hiring decision is made. The quotation form that is used at WeddingPhotographyQuotes.com takes the guess factor out of hiring a professional. Specific details about each photographer are provided and every bride-to-be has the chance to ask questions that are unique to personal wants and needs. Having the right information when selecting a professional photographer can ensure that a wedding will be preserved in photographs forever.
About WeddingPhotographyQuotes.com
WeddingPhotographyQuotes.com maintains a huge database of expert photographers from every city in the U.S. to help eliminate the stress and hassle of hiring a wedding photographer. A staff of 10 employees provides assistance to photographers and brides-to-be to bridge the gap in communication and services for wedding photography.