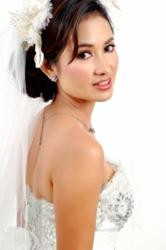 The new directory online is now searched by women and men in all 50 states.
San Francisco, California (PRWEB) January 09, 2013
Weddings are important times for men and women and the memories made during these days can live forever. Photographs are essential for many couples and one company has created a new directory to find professionals fast. The Wedding Photography Quotes company has opened up its new directory for couples to use online. Listings can now be added or searched at http://weddingphotographyquotes.com/add-listing.
Photographers can be searched instantly and connections can be made. This directory is a new resource for photography companies to use to increase clientele.
Owners of photography studios or freelancers typically must handle all of the marketing, daily business and new clients due to budgetary reasons. Special events like weddings do not happen every day and promoting a business takes time and money.
One of the advantages that the new directory offers business owners is the ability to be introduced to brides-to-be already searching for experts. The new directory online is now searched by women and men in all 50 states.
The listing services are now offered in several packages to make it easier for companies to get the most benefits. Basic listings are free and are searched by couples daily online. These listings do not include pricing information or portfolios or website links. These basic listings were created as a starting point for new companies to advertise for no cost. The new premium and pro plans offer promotional services as well as video marketing to top streaming video websites.
Photographers can now use this directory to showcase affordable photo packages and immediately correspond with brides-to-be searching for pricing or other information. The 2013 launch of this service is expected to help new and established companies to connect with more men and women searching for the right professional online. A helpful blog has been added to the company website that includes information written strictly for couples to benefit.
About Wedding Photography Quotes
The Wedding Photography Quotes company offers directory listing services and immediate price quotations for couples researching wedding packages online. This company now holds one of the largest databases of professionals in the U.S. and this information can be easily accessed online. The business services offered to photographers now includes search engine and video marketing packages. These advanced services are completed by experts from the Wedding Photography Quotes company. The launch of the company directory is now helping to take the guesswork out of hiring a professional and negotiating photography pricing.