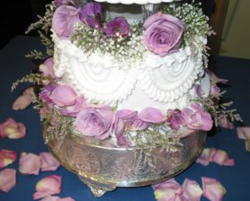 San Francisco, CA (PRWEB) February 28, 2013
Implementing a unique theme is important to wedding planners. Following an article appearing in Bella online, Do the Bride a Favor offers the following tips for wedding theme inspiration:
1) Let the honeymoon destination dictate theme: If heading to Hawaii, consider a luau-oriented event. Or, if the destination is Las Vegas, use a casino motif with a bill changer in the wedding hall, ATM or slot machine cakes and a candy buffet set up as a blackjack or baccarat station.
2) Use colors to set the mood: Consider green for a wedding date set for St. Patrick's Day or Easter. Similarly, ice-blue and silver are good for a winter wedding. Incorporate your chosen color into the custom bridal favors.
3) Let the dimensions of the reception space dictate ambiance. The larger the wedding hall, the more ornamentation is required. Intimate spaces call for attention to detail with a minimalist theme.
4) Use narrative to set the wedding theme: Let the family and personal histories of the bride and groom dictate tone and dimensions. If the groom was raised on a farm, consider a partial outdoor theme, with barn, hayride and campfires with toasted marshmallows. If the bride and groom love movies, decorate the reception hall as a cinema with balcony, screening room and custom drinks named after famous actors or movies.
Do the Bride a Favor recommends a brainstorming session involving all of the wedding principals and planners where ideas such as the above are discussed, especially in relation to practical matters such as budget, invitee lists and timelines.
Do the Bride a Favor thinks that picking a proper wedding theme is one of the most important considerations for all wedding planners with a combination of practicality, synchronicity and imagination being the watchwords for inspiration and implementation.
About Do the Bride a Favor:
Do the Bride a Favor offers creative consulting advice relative to the wedding industry, following trends and innovations of concern to those interested in giving unique favors, or those individuals more directly involved with wedding planning.