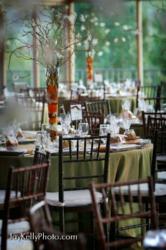 Each dish is prepared with your taste buds and happiness in mind
Vallejo, CA (PRWEB) February 13, 2012
Hiddenbrooke Golf Club, a Bay Area golf club that offers a fantastic wedding venue and corporate event venue, will host a Bridal Show on March 11 between 5:30 and 7:30 p.m. The event is free of charge and will help couples envision their big day with an exclusive preview of Hiddenbrooke's venue, products and services.
This elegant evening allows brides and grooms the opportunity to gather information about Hiddenbrooke's highly rated Vallejo wedding venue, with no commitment required. Weddingwire.com, the nation's largest wedding review site, awarded Hiddenbrooke the 2012 Bride's Choice Award and a fantastic five, out of a five-star rating.
Hiddenbrooke Golf Club provides a beautiful backdrop for wedding photos and offers personally designed weddings, from cocktail receptions to sit-down dinners. An experienced catering staff will creatively customize the fine details of each wedding, from initial planning to last-minute arrangements. Even the wedding menu is carefully created to fulfill the couple's desires.
"Each dish is prepared with your taste buds and happiness in mind," Executive Chef Michael Tynan said. "With so many delicious foods to choose from you're sure to please all of your guests!"
Located off of Interstate 80 and American Canyon Road in the Solano County Hills, Hiddenbrooke is the perfect midpoint location, especially when guests are from San Francisco and Sacramento.
To make a reservation for the Hiddenbrooke Golf Club's Bridal Show, visit http://www.HiddenbrookeGolf.com/weddings.
For more information about any of Hiddenbrooke Golf Club's products or services, call 707-655-4627 or view the club on the web at http://www.hiddenbrookegolfba.com.
About Hiddenbrooke Golf Club
Hiddenbrooke Golf Club is a world-class championship golf course designed by golf legend Arnold Palmer. Hiddenbrooke is not merely a quality golf course. As a leading provider of Bay Area catering services, the golf club also boasts first-class banquet facilities. Hiddenbrook Golf Club is convienently located for avid golfers in Napa, Vacaville, Fairfield, Vallejo, Bay Area, and the East Bay.
Hiddenbrooke is both renowned and recognized in the golf community. The course was awarded Golf Digest's prestigious four and a half stars, out of a five-star rating, and received numerous Reader's Choice Awards by Golf World 2010.
Hiddenbrooke is the only San Francisco Bay Area golf club to make the Golf World top 50 list, nationally ranked as the number nine Best Public Golf Course. Other chart-topping Golf World categories for which Hiddenbrooke was recognized include a number 10 rank in reputation and prestige, the seventh highest-rated Clubhouse, the number five spot in overall value, and number four in service.
###