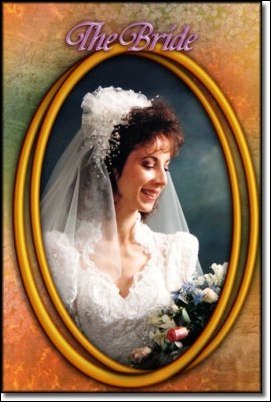 The Weddings & Anniversaries Frame Pack is the ultimate in affordability, versatility and creativity
Tustin, CA (PRWEB) June 20, 2006
Looking to turn your special day's digital photography into the perfect wedding photo album? Frame My Photos, LLC is ringing in the wedding season with its new Weddings & Anniversaries Frame Pack (http://framemyphotos.com/fmp_fp_wedding.html). Designed for use at home, the pack comes bundled with the company's acclaimed Framing Station software and includes over 1,500 themed frames for digital photos.
"It's wedding season, and Frame My Photos is ready with a comprehensive product devoted entirely to weddings and anniversaries," said Frame My Photos co-founder Ron Fortier. "The Weddings & Anniversaries Frame Pack includes exciting graphics and text treatments, and it's as easy to use as a photo kiosk. From recently engaged couples, to couples celebrating their 75th wedding anniversary, there's something for everyone here."
Included in the newest Frame My Photos pack are frames for every aspect of your wedding from proposal to shower to rehearsal to the main event. Create a one-of-a-kind wedding photo album with over 1,500 frames including: "Will You Marry Me?," "We're Engaged," "Bridal Shower, "Bride," "Groom," "Mom and Dad," "Our Vows," "I Pronounce You Man and Wife," "Our First Dance," "The Toast" and "Destination Honeymoon." This complete pack has a series of frame styles, so that you'll always have the right look for your digital photography.
The Framing Station enhances digital photography from all sources, including digital cameras, camcorders, scanned prints, photo CDs, camera phones, and photos from e-mail and off the Internet. Users can choose the appearance of the text on any frame, and frames can be sized to fit the most popular photo sizes -- 4x6, 6x4, 5x7, 7x5, 8x10, 10x8, 8.5x11 and 11x8.5. Once framed, images are ideal for display, presentation, or scrapbooking and can be printed, e-mailed and shared over the Internet.
Frame My Photos garnered top reviews from over 50 software reviewers last year when it updated the Framing Station with its proprietary AccuPosition and Digi-Press technologies. Featuring the company's exclusive Digi-Press rapid response breakthrough, the Framing Station excels at ease of use. In sharp contrast to traditional photo, clip art and digital photography scrapbooking software, the Framing Station is easily mastered by those new to computers. Just choose a photo, pick a frame, add text (if desired), then print, save, or e-mail your instant work of art.
For a limited time, the Frame My Photos Weddings & Anniversaries Frame Pack with the Framing Station software is available for just $19.95. "The Weddings & Anniversaries Frame Pack is the ultimate in affordability, versatility and creativity," said Fortier. "What's more, it's a whole lot of fun."
About Frame My Photos, LLC
Founded in 2004 by the creative and production team behind Disney's ultra successful Print Studio products, Frame My Photos develops digital photography software and artwork that enable consumers to effortlessly frame, print, save and e-mail their pictures. Frame My Photos is a privately held company headquartered in California. To learn more about creating wedding photo albums with the new Weddings & Anniversaries Frame Pack, visit http://www.framemyphotos.com.
Contact:
Ron Fortier
Frame My Photos, LLC
714-505-1726
# # #