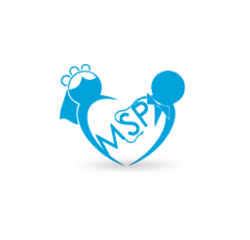 We wanted to bring people together with the local vendors they need
Pittsburgh, PA (PRWEB) January 13, 2013
Even in the Twenty-First Century, with an unsure economy and ever-evolving technologies, some things never change. There will always be major events that people want to plan, enjoy, and document as they build a lifetime of memories. Weddings, of course, are among the most important, and the most stressful. According to a variety of sources the average American wedding costs over $25,000, creating a huge financial strain. High ticket garments like wedding dresses and prom dresses typically cost many hundreds, even thousands of dollars. Once catering, photography, entertainment, florists, and all of the other expenses add up, the numbers can become rather intimidating. Weddings rank in the top ten most stressful life events as posted in a variety of reliable lists, usually number seven. Considering the months of planning, hundreds of variables, and thousands of dollars involved, it is not surprising that some happy couples end up exhausted, frazzled, and frustrated at some point in the wedding planning process.
Fortunately, Make Some Plans has provided a solution to many of these problems. This comprehensive, user-friendly website takes much of the stress out of the planning of weddings and other events. Visitors to the site can simply enter their zip code and select a category: caterers, bakeries, dress and attire, beauty salons, lighting and décor, photographers, reception venues, DJ's and bands, florists, bartenders, men's formal wear, or transportation. The site then directs them straight to a list of some of the best vendors in their area. This simple process can save the user hours of research. It can also potentially save big money, making it easier to narrow down the vendors who offer the best prices.
A representative from Make Some Plans recently stated: "We wanted to bring people together with the local vendors they need, so that the happiest times in their lives do not become stressful and complicated. This website is as user-friendly as it gets, pointing visitors to some of the best choices available in their areas for everything from photographers and DJ's to wedding dresses, tuxedos, and prom dresses. It is also a fantastic way for vendors to develop relationships with new local customers." This new online service has people all over the country excited and relieved when they begin their event planning processes, and the vendors are finding that the site is benefiting them tremendously, offering them a new venue for free advertising, including social media like Twitter and Facebook. It appears as though Make Some Plans has created a perfect union of ancient tradition and modern technology.
About Make Some Plans
Make Some Plans helps to bring people all over the United States together with the local vendors who can make their wedding dreams come true. This website is dedicated to helping people find wedding dresses, prom dresses, caterers, entertainment, and anything else that will help them to create memories they will treasure. For more information, please contact MakeSomePlans.com.
# # #