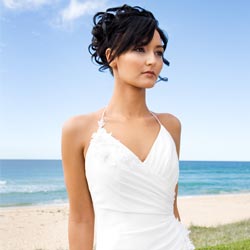 How awesome to have so much advice in one place. Every time I think I have all my ducks in their row
(PRWEB) December 20, 2007
Calgary, AB In response to one of the most stressful events in life, The Professor's House has opened up a new advice and relation section to combat the pre-wedding woes. For all about to be wives, husbands, in-laws, friends, and family, the new Wedding Information section is a relief and a welcome resource for those in the throes of marital vows.
To help engaged couples and their family and friends deal with the long list of potential stressful issues that are likely to erupt, the website known for its commitment to life enhancement has launched their new section with stress reduction as its key focus. All under one quaint roof, engaged couples and their family members and friends can seek out advice and get down to earth useable information no matter what type of wedding information they are seeking.
"How awesome to have so much advice in one place. Every time I think I have all my ducks in their row," exclaims Georgia Houston of Hampton, "I find new questions and concerns, usually at three in the morning. Having an abundance of information in one place makes it easier to find out how others have handled the stress and even had fun at their own wedding!"
The details of an upcoming wedding are exhausting. There are churches or places of worship or outdoor locations to secure for the day. You need to find someone to marry you. People need wedding dresses, mother of bride dresses and bridesmaid dresses. There is a honeymoon to plan. There are details involving food, reception, drinks or the lack thereof, and of course, all the special festivities that go along with creating a very special occasion for a very special day. Nobody makes it through this time without a little help. And the more help that can be piled on, the better. That's why resources such as The Professor's House Wedding Information Section is so vital to reducing stress and making the big day all about the wedded couple instead of failed details. Sometimes, the only thing a future bride really needs is to laugh at the understanding that everyone has a crazy wedding story, and hers will seem just as funny some day.
Thankfully, resources such as this are out there, making a real dent in the stress of wedded bliss. By simply utilizing one solid resource, future brides, grooms and their friends and family can significantly reduce the expected stress levels and make the process of getting married much more enjoyable for everyone.
About The Professors House
Professor's House was created by experienced web developer David Beart, who wanted to create a family website that dealt with everything that happens in the home. The result is an all-encompassing resource that has the ability to grow as more visitors discover the site. The subject matter is diverse and covers many aspects of family life: from relationships to child rearing to finances, home décor, food, wedding information and gardening. Professor's House not only offers a library of articles, but a variety of visitor forums. For more information, please visit http://www.professorshouse.com.
# # #