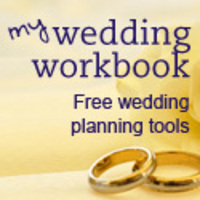 Generation Y and the Millennials have been using computers and the Internet practically their entire lives, so it only makes sense that these are the first resources they use when they start planning a wedding
Denver, CO (Vocus) September 8, 2010
The first place most brides look for wedding planning inspiration is the Internet - this according to a nationwide survey of 836 brides conducted by My Wedding Workbook, the next-generation online wedding planner.
Wedding websites, wedding-related blogs and online search engines are the first three places brides look for ideas, followed by online wedding forums, bridal magazines and shopping at bridal boutiques and salons.
"Generation Y and the Millennials have been using computers and the Internet practically their entire lives, so it only makes sense that these are the first resources they use when they start planning a wedding," said Jeff Kear, owner of My Wedding Workbook.
In fact, when brides were asked what will be their main source of aid throughout the wedding planning process, the Internet (17.8%) ranked just behind brides' fiances (28.4%) and their mothers (21.3%) - one of the more interesting statistics from this wedding planning survey.
And what do brides specifically look for when they are surfing the Web? The top items are wedding advice and how to's, planning tools, wedding attire, floral and décor, and photography/videography.
"It's no surprise that wedding guidance and shopping are definitely the two areas of most interest for online brides," says Kear. "However, the recent recession has made brides even more reliant on the Internet for assistance in these two areas. Brides are more budget conscious than ever, so they are planning more events and details themselves and need more guidance. They are also spending more time comparison shopping and browsing for bargains, and the Internet has become the default venue for comparing prices and vendors."
With all this reliance on the Web for guidance, it's critical for wedding vendors to position themselves properly and make their sites and blogs visible so they can be found online. "Setting up local pay-per-click campaigns with Google and Bing is a great way to instantly gain some online awareness," says Kear. "Also, establishing relationships with local online publications and industry websites and blogs can get you additional traffic and earn you trust."
Likewise, it's also critical for brides to do their homework in evaluating vendors they have discovered online. "Don't just rely on the ratings on websites, as they might be unfairly weighted toward positive or negative reviews," says Kear. "Instead, ask your friends who have planned weddings, pose questions in local online forums and even talk to vendors who you have already found and trust. I guarantee a caterer has already worked with a florist they admire, or an officiant knows of a great wedding coordinator who they would recommend. The Internet can be helpful, but there's no substitute for word-of-mouth."
About My Wedding Workbook
The complete online system for planning a wedding, My Wedding Workbook offers a step-by-step process for planning and sharing your wedding, from the proposal all the way through the honeymoon. Included in the system are dozens of wedding planning tools, a wedding website, guest email communications center and dozens of tip sheets and checklists that walk you through the whole wedding planner process.
# # #