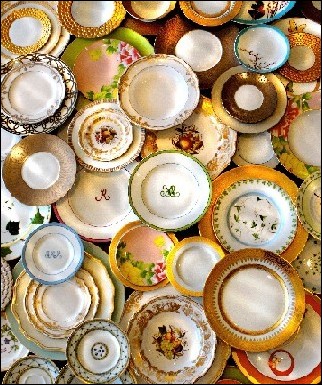 Stephanie Anne has made it happen somehow, and created this unique and exclusive event for the brides as well as the brides' friends and families.
Dallas, TX (PRWEB) January 18, 2007
Stephanie Anne, the celebrated designer and retailer, is launching a new bridal registry and services with an event to be remembered from Friday, January 26 - Sunday, January 28, 2007.
Stephanie Anne is hosting the finest services and products from all areas of the bridal and wedding world for three days only. The most discerning brides as well as the mothers, sisters, families, and friends of such brides are invited to participate in what promises to be a truly one of a kind weekend. Additionally, proceeds from the weekend's event will benefit various local non-profit organizations.
"I am thrilled to be officially launching our bridal registry with a bang," said Stephanie Anne, President of Stephanie Anne. "I cannot think of a better way to start off the year with a weekend that can bring more awareness and funds for a few well-deserving local non-profits."
The event will include: the latest in spring floral and bouquet design; couture bridal and evening gowns; new and exclusive patterns with bridal and wedding registry; top wedding cakes, Italian Renaissance Bridal Jewelry line; and elegant ice sculptures.
The event will take place at the Stephanie Anne boutique at 4346 Lovers Lane, Dallas, TX 75225. Visit http://www.stephanieanne.com or call 214-368-3025 for more details.
Additionally, the hip bridal event to kick off the year will include such added features as: table décor and setting classes; representatives from Herend, Raynaud, Juliska, and Haviland; Complimentary Mother/Daughter photo portraits; Trio ensemble; and personal consultations with Stephanie Anne.
As usual, Stephanie Anne did not want this to be a typical bridal show. "Most bridal shows unfortunately turn into table after table of vendors," said Stephanie Anne. "We wanted to bring style, exclusivity, and fun to make 'The Grand Bridal Event' like no other." The event is an opportunity to experience the finest Dallas has to offer in Bridal and start off 2007 by supporting a truly worthy cause. A full bridal registry we as well as attendant gifts, home décor, table top, and bed/bath linens will be featured. There will be exclusive giveaways and door prizes as well as wine, champagne and hors d'oeuvres throughout the weekend.
The participants include the following: Warren Barrón Bridal presenting bridal gowns; AK Event Design for wedding planning; Paper and Chocolate for invitations, paper, and chocolate; Le Gateau Cakery; florist fête des fleurs; Mayra Rams-Sanabria on makeup questions and makeovers; Valobra Jewelry; and several others.
Go to http://www.stephanieanne.com to reserve your spot and/or R.S.V.P. for the weekend. Proceeds from the weekend will benefit local non-profits.
"I have never seen such a compilation of the best of the best coming together for an event to serve the bride in one place," said Franco Valobra, president of Valobra Jewelry. "Stephanie Anne has made it happen somehow, and created this unique and exclusive event for the brides as well as the brides' friends and families."
About Stephanie Anne
The namesake home store for renowned designer Stephanie Anne is an elite boutique store for your home. From bed and bath to living and dining, Stephanie Anne is a sophisticated blend of period classic furnishings and splashes of contemporary accessories. Her linens along with an array of unique tabletop, china, crystal, and accessories enable one to have a timeless look with the youthfulness of today. A retail store with a design focus; where you will find "one of a kind" interior items for your home. Visit and experience "classic with a twist" at Stephanie Anne. For more information, visit http://www.stephanieanne.com.
# # #