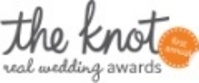 NEW YORK (PRWEB) January 15, 2008
Kicking off this Valentine's Day, the first annual The Knot Real Wedding Awards is a one-of-a-kind program that invites recently married couples and top wedding professionals to see photos, videos, and websites from the most incredible weddings of 2007.
Entries will be uploaded to viewing galleries where The Knot editors, real brides, a panel of experts, and the world at large will be able to vote on their favorites in the following categories:
-- Overall Best Wedding of 2007
-- Best Wedding Photos
-- Best Wedding Videos
-- Best Wedding Ideas
-- Best Wedding Web Pages
-- Best Wedding Blooper/Disasters
The winning events will be featured in a story in the best-selling The Knot Wedding Magazine, and a television special on The Knot TV. Visit http://www.TheKnot.com/RealWeddingAwards to stay tuned for more details regarding the program, including other fabulous prizes announced on February 14, 2008.
To receive more information about this program or to speak with an editor, please contact Sr. PR Manager Melissa Bauer at (212) 219.8555 x1020 or email her at mbauer@theknot.com.
About The Knot
The Knot is the nation's leading wedding resource, reaching over a million engaged couples each year through the #1 wedding website TheKnot.com, The Knot national and local wedding magazines, The Knot book series, and television programming bearing The Knot name. The Knot is the flagship brand of The Knot, Inc. (NASDAQ: KNOT), a leading lifestage media company targeting couples planning their weddings and future lives together.