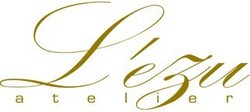 We make each gown particularly for each bride to accentuate every feature of the woman's physique, coming out with a completely unique and individual look and all made to enhance a woman's body
Beverly Hills, CA (PRWEB) August 6, 2008
L'ezu Atelier Wedding Dresses, a Couture Fashion House for designer wedding dresses based in Beverly Hills, CA, has been selected as a 2008 pick for The Knot's Best of Weddings magazine.
This yearly awarded recognition is the result of a survey conducted by the Knot among 20,000 recent brides in over 40 key cities across the United States to capture detailed feedback on every business that couples hired for their wedding celebration.
For the guide, Los Angeles newlyweds were asked for their ratings for area bridal salons on multiple criteria; from creativity as in the design of wedding dresses, or customer service, to professionalism. The resulting information was aggregated by The Knot editors and administered by Harris Interactive highlighting the best wedding resources for local brides, which selected L'ezu Atelier as one of Los Angeles' Best Wedding Dress Bridal Boutique.
For the past years, L'ezu™ has built its reputation on offering wedding dresses carefully handcrafted from the finest silks available in the world, embroidered and beaded by hand, and customized with the highest standards in craftsmanship.
L'ezu's business model is unique in that the designs of the wedding dresses are only considered art after they have been made to compliment a person's aesthetics. L'ezu Atelier's Wedding Dresses' main priority is to create art, not just in a dress, but in the whole person they are working with.
Since opening in 1996 Los Angeles area brides have turned to L'ezu Atelier for excellent customer service in addition to sophisticated wedding dresses and formal gowns with incredible fit, construction, and elegant, clean lines. Brides-to-be are also encouraged to customize their wedding dresses, allowing for a true couture experience.
Designers Patricia Nevil and Corina Lewinzon's philosophy behind their business is to create a truly unique experience for every bride in designing and fitting of their wedding dresses. "We make each gown particularly for each bride to accentuate every feature of the woman's physique, coming out with a completely unique and individual look and all made to enhance a woman's body," said Patricia.
They draw a lot of inspiration for their collections from 18th and 19th century patterns and fabrics. Having studied under tutelage of France's legendary embroiderer Francios LeSage, they add a modern twist with unique embroideries developed at their design studios in Los Angeles.
Owner/Designers Patricia Nevil and Corina Lewinzon take a hands on and personal approach working with their brides to be. "We are so thrilled to be chosen as LA's best bridal salon -- it is a testament to the relationships we build with our customers," said Corrina Lewinzon. "It is so important to us that each customer feels wonderful through the whole process -- from selecting the wedding gown and fitting it perfectly to helping her select bridesmaid dresses or mother of the bride dresses added co-owner and Designer Patricia Nevil.
L'ezu is getting ready to release its first line of wedding shoes to be sold exclusively through select boutiques.
Pick for The Knot Best of Weddings Magazine:
Pick for The Knot Best of Weddings magazine, is a coast-to-coast, by-brides-for-brides guide to the top wedding sites, photographers, florists, and more which is conducted in over 40 key cities across the United States and published by The Knot Inc. (http://www.theknot.com), the #1 wedding website and most trusted wedding resource.
L'ezu Atelier:
L'ezu Atelier has two other bridal boutiques in Corona del Mar as well as San Francisco, and also work with select bridal salons around the country to provide unique wedding dresses. Anyone seeking more information on where to find L'ezu wedding dresses and get free expert wedding fashion advice is encouraged to visit the L'ezu website at http://www.lezu.com.
###