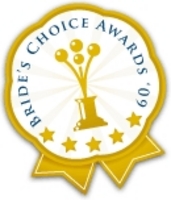 Affordable Preservation Company is honored to receive the award and would like to thank our clients for recognizing us with the 2009 Bride's Choice Award
Long Beach, CA (PRWEB) April 25, 2009
WeddingWire, the nation's leading wedding technology company, recently announced that Affordable Preservation Company has won the prestigious 2009 Bride's Choice Award™!
Unlike other awards in which winners are selected by the company, the Bride's Choice Awards are determined exclusively by recent newlyweds through surveys and reviews.
Affordable Preservation Company takes great pride in providing exceptional customer service to each and every client, which sets them apart from other wedding gown preservation companies.
In its inaugural year, the Bride's Choice Awards recognizes and honors vendors from the WeddingWire Network that demonstrate excellent quality of service, responsiveness, professionalism, value of cost and flexibility. This year's recipients represent the top three percent of WeddingWire's vendor community, which includes over 100,000 wedding vendors from across the US. That means Affordable Preservation Company is a leader in customer satisfaction for wedding gown cleaning and wedding dress storage.
"We are excited to launch this annual award program to honor high-performing vendors based solely on the experiences of our WeddingWire community," according to Timothy Chi, WeddingWire's Chief Executive Officer. "This year's recipients have set the bar high, exhibiting excellent service and expertise in the wedding industry."
"Affordable Preservation Company is honored to receive the award and would like to thank our clients for recognizing us with the 2009 Bride's Choice Award," Tom Melberg, Co-owner of Affordable Preservation Company.
About Wedding Gown Preservation Company
Affordable Preservation Company is the top online authorized dealer for The Wedding Gown Preservation Company, the oldest wedding gown preservation company in the United States. Professional wedding gown preservation is the process utilized to prepare and protect a wedding gown from both yellowing and deteriorating over time. Wedding gown preservation involves a thorough cleaning of both visible and invisible stains, applying a specialized treatment to the fabric to prevent yellowing and protect the fabric from deterioration, making any necessary repairs to prevent future damage or unraveling, as well as optimal packaging for storage. Affordable Preservation Company sells the Traditional Line Wedding Gown Preservation and Celebrity Line Wedding Gown Preservation services via its online web site.
# # #