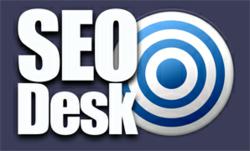 (PRWEB UK) 4 May 2013
With May now upon us, the summer wedding season of 2013 is here and London Golf are proud to announce that they have a new line of wedding services that will allow happy couples and all of their invited guests to enjoy the best day of their year. London Golf has been the venue for wedding ceremonies and celebrations for over 15 years but 2013 sees the launch of a new weddings Kent service.
Planning and preparing a wedding can be very stressful and in this busy modern environment, it can be easy for the preparation to become overwhelming for any bride and groom. This is why London Golf are now providing a fully planned wedding service which takes all of the stress and strain away from couples in planning their big day. Even with many weddings already lined up for this season, the club is on hand to arrange weddings at short notice and to provide the perfect backdrop for the happiest day in a couple's lives.
There are many Kent wedding venues to choose from but few can match the beauty and majesty that is offered by London Golf Club. With two championship holes in the background, not to mention 700 acres of land and the North Downs, when it comes to wedding photographs, the backdrop will almost be as stunning as the bride herself.
From arranging seating plans and catering to ensuring that there is entertainment throughout the day to keep everyone happy, the full-on wedding planning service provided by London Golf Club owes a great deal to a full-on commitment from the club and its team members. Key employees at the club have undergone wedding planning training and development to ensure that every detail of the big day is taken care of and the happy couple and their family can look forward to the big day with confidence.
Whether someone is looking for a great weddings Kent experience in 2013 or beyond, London Golf Club is perfectly equipped to deliver the perfect wedding.
About London Golf Club:
Set in the heart of Kent, the London Golf Club is proud to offer two Championship style golf courses for members and guests alike. In addition to this, the leisure and entertainment facilities available at the club are second to none providing something for everyone every night of the week. Long regarded as a premier wedding and celebration venue, the club has recently launched a new party and wedding planning service.