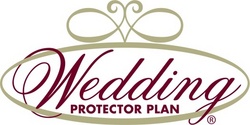 For about the cost of one guest, wedding insurance can protect a couples wedding/event investment.
Tampa, FL (Vocus) April 19, 2010
Brides-and-grooms-to-be may have more jitters than usual as experts predict an active hurricane season. Information obtained by The Tropical Meteorology Project at CSU through March 2010 indicates that the 2010 Atlantic hurricane season will have significantly more activity than the average 1950-2000 season.
Hurricane season officially begins June 1st and stretches through November 30th. This season is predicted to be the most active season since 2005. During that stretch in 2005 thousands of weddings and events were cancelled or postponed in coastal areas.
Couples planning to wed should take several precautions to insure their wedding investment is protected.
1. Purchase Cancellation/Postponement Insurance prior to active storm season.
2. If planning a beach ceremony be sure to have an alternate indoor plan.
3. Inquire if the venue has back up energy sources in case of power outage during ceremony or reception.
4. If it is a destination wedding hire a coordinator that is familiar with your destination.
5. If booking through a honeymoon destination company ask if they have a "Hurricane Guarantee Policy".
With the upcoming hurricane season, the Wedding Protector Plan® is urging couples to consider insurance options when the wedding planning begins. The no-deductible Wedding Protector Plan®, is helping a growing number of couples protect their budget for as little as $160 by covering items such as lost deposits, unavoidable cancellation due to weather or military leave, lost or damaged photographs, gift breakage, host liability concerns and more.
Travelers' 2009 wedding claim information weather-related problems, such as the cancellation of the event or closing of a venue as a result of inclement weather, made up 15 percent of claims. Issues with the wedding attire, such as dress and tuxedo alteration problems, generated another 15 percent of wedding insurance claims. Other problems such as the absence of key family members (parents or grandparents) as a result of sickness, untimely death, and travel delays yielded the final 8 percent of the wedding claims.
# # #