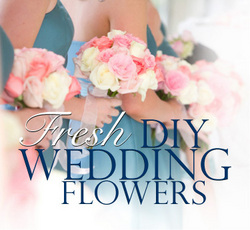 Coeur d'Alene, ID (PRWEB) June 12, 2008
The Wedding Flower Shop, a division of The Grower's Box, LLC which specializes in the procurement and shipping of fresh cut wedding flowers, announces their grand opening on the World Wide Web.
In 2007, the average cost of a wedding soared to over $28,000. The increasing cost of weddings coupled with a sluggish economy makes the timely launch of The Wedding Flower Shop - a grower-direct online flower shop - a breath of fresh air in the wedding flower industry.
The Wedding Flower Shop caters specifically to the budget conscious and do-it-yourself (DIY) brides. The e-commerce store offers a complete catalog of wedding-in-a-box packages consisting of the most popular fresh-cut wedding flowers and foliage. Customers can purchase flowers at costs traditionally reserved for retail florists and meet their wedding flower desires without compromising their wedding budgets.
The benefits of ordering wedding flowers online extend far beyond the fact that customers receive more wedding flowers for less. Customers receive flowers which are shipped directly from the farms - ensuring a fresher flower.
The Wedding Flower Shop is an Internet-based, customer-oriented, and service-driven company. Customers can place their orders online or work with a Wedding Flower Shop consultant who can assist with answering questions regarding the type and quantity of wedding flowers needed for their special day.
###