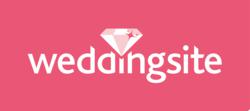 22% of respondents from the Midlands spend over £7000 on engagement rings.
(PRWEB UK) 13 December 2012
Every year over 250,000 couples tie the knot in the UK, spending over £3 billion on their wedding and all that goes with it. Now with over 20,000 engaged couples signed up onto WeddingSite.co.uk, we can see where some of this money goes and just when the ball starts rolling.
The winter holiday season is clearly the most popular time for couples to decide to get hitched, with Christmas Day, Christmas Eve and New Year's Eve being especially popular dates for proposing. Not all grooms-to-be go down on bended knee complete with ring, however, with 40% of proposers asking the question before buying the ring! This may be because some lucky ladies are receiving rings costing over £7000 – 22%* of respondents in the Midlands are splashing the cash on expensive rings.
Pettrina Keogh, Managing Director at WeddingSite.co.uk says "It is interesting to see just how budgets are broken down when it comes to weddings, and that despite difficult financial times there has still been a 36%* increase in the wedding budget of our users over the last twelve months. Perhaps it is because in the UK, 92%* of couples live together before they get married, that's 42% more than the global average which may be because people are getting onto the property ladder later in life freeing up extra spend for the big day."
So stand by to congratulate couples this holiday season – with Christmas and the New Year just around the corner, engagements will be announced, dates set and wedding plans kick-started!
Take a look at our [infographic to see the full picture.
Sources: WeddingSite user data research 2012, Google Insights, Splended Insights & Facebook statistics > http://content.weddingsite.co.uk/advertising/xmas-infographic.jpg