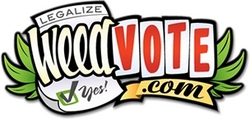 "Win or lose, this year's ballot initiatives are just one more step toward ending the decades old war on marijuana users."
Costa Mesa, CA (PRWEB) October 6, 2010
WeedMaps.com, the leading online medical marijuana locator service, is pleased to announce the launch of http://WeedVote.com, a political activism site supporting the legalization of marijuana, as well as a suite of other sites to add to the WeedMaps experience.
Justin Hartfield, WeedMaps.com founder and CEO explained, "Win or lose, this year's ballot initiatives are just one more step toward ending the decades old war on marijuana users.  We began WeedMaps to help patients find the best medicine at the best price, and we are launching WeedVote.com to help them and everyone else who understands how Marijuana Prohibition threatens everyone's rights to find personal freedom and social peace."
Hartfield added, "We are absolutely unapologetic in our support for the legalization of the recreational use of marijuana. First, we believe that the phrase about having a right to 'life, liberty and the pursuit of happiness' means nothing if we do not own our own minds and bodies. Second, we know that because the US government continues to suppress research on the medical value of cannabis, much of the evidence about its medical uses was actually discovered by accident when sick people just wanted to 'get high' to forget about their illnesses."
Hartfield quotes Dr Lester Grinspoon, MD (Harvard Medical School) saying, "The only workable way of realizing the full potential of this remarkable substance, including its full medical potential, is to free it from the present dual set of regulations. The only way out is to cut the knot by giving marijuana the same status as alcohol — legalizing it for adults for all uses and removing it entirely from the medical and criminal control systems."
Last week LC Luxuries Limited announced that it has entered into a Letter of Intent to acquire a majority interest in Weedmaps, LLC. Its press release quoted  Justin Hartfield, CEO of Weedmaps:  "We're very excited to be joining forces with LC Luxuries Limited. We share the same entrepreneurial spirit and look forward to a long and successful relationship."
About WeedMaps
WeedMaps now boasts four million pageviews per month and over 800 paying customers per month. The site has more than 40,000 patient reviews from across California, Colorado and Nevada. For further information, please visit - http://www.weedmaps.com or call 1-(949) 478-7672!
###