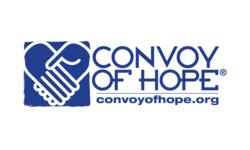 (PRWEB) May 17, 2012
WeGotPumps.com will donate 10 percent of its 2012 sales profits to Convoy of Hope to support their ongoing children's feeding initiatives.
Convoy of Hope is a humanitarian relief organization that currently feeds more than 100,000 children through schools and orphanages in seven developing countries.
"It feels great to work for a company that recognizes there are people in need and does something to help," says Chris Masters, a shop technician at WeGotPumps.com.
"As a company concerned about the well being of others, we wanted to give back some of our resources to help make a difference," said Chris Anderson, president of WeGotPumps.com. "We are thankful to be able to partner with Convoy of Hope in the work they are doing to feed hungry children around the world."
Adding to their already strong reputation, WeGotPumps.com is highly regarded in the industrial and commercial pump industry because it consistently provides customers with expert service, unbeatable prices and a huge selection of pumps 100% manufactured in the USA.
WeGotPumps.com has $8 million worth of inventory in stock and ready to be shipped, including products from leading manufacturers such as: AMT Pumps, Gusher Pumps, All-Flo Pumps, Goulds Pumps, Fulflo valves, IPT Pumps, BSM Pump Corporation and more. WeGotPumps.com sells all types of commercial and industrial pumps including engine driven pumps, coolant pumps, sewage and trash pumps, centrifugal pumps and more.
For more information on WeGotPumps.com contact:
888-817-8677
info(at)wegotpumps(dot)com
wegotpumps.com
For more than 25 years, engineers at WeGotPumps.com have worked with the leading distributors of pumps in the United States to deliver customized solutions to companies large and small.