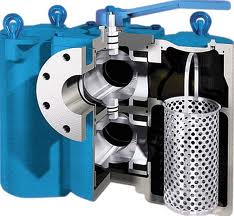 "If you have to push it through a pipe, we have a pump that can do it."
Royersford, PA (PRWEB) July 16, 2012
WeGotPumps.com now offers a full line of basket strainers and filters from leading manufacturers Eaton and Micronfilter. Eaton is a global leader in manufacturing filtration products, supplying a full line of basket strainers, often known as hayward strainers. Micronfilter is a leading supplier of gravity bed coolant filters.
"Eaton and Micronfilter are two of the most respected brands in their industry and we are excited to bring their products to our customers at very competitive prices" says Chris Anderson, president of WeGotPumps.com. "Basket strainers and filters are a natural addition to our expansive selection of pumps and equipment. If you have to push it through a pipe, we have a pump that can do it."
The addition of Eaton strainers and Micronfilter coolant filters will complement WeGotPumps.com existing lineup of commercial pumping equipment from leading manufacturers such as: AMT Pumps, Gusher Pumps, All-Flo Pumps, Fulflo valves, IPT Pumps and BSM Pump Corporation.
WeGotPumps.com has $8 million worth of inventory in stock and ready to be shipped, including all types of commercial and industrial pumps: engine driven pumps, coolant pumps, sewage and trash pumps, high pressure pumps, centrifugal pumps and more.
For more information on WeGotPumps.com contact:
888-817-8677
info(at)wegotpumps(dot)com
wegotpumps.com
For more than 25 years engineers at WeGotPumps.com have worked with the leading distributors of pumps in the United States to deliver customized solutions to companies large and small.