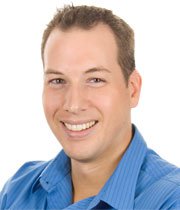 The new Brisbane Body Challenge builds on the successful outcomes we have achieved with previous group challenges
Brisbane, Australia (PRWEB) September 08, 2011
Mike Leembruggen's new personal training Brisbane Body Challenge kicks off on September 19, 2011, perfectly timed for everyday Queenslanders to get into shape before the beach-beckoning summer holiday season is in full swing.
A proven combination of good nutrition and exercise, with a healthy dose of peer support, this limited-number group program is, said, Mr Leembruggen, a powerful recipe for weight loss Brisbane style.
"The new Brisbane Body Challenge builds on the successful outcomes we have achieved with previous group challenges." he explained. "It is not designed specifically for the already super-fit, but rather for everyday people who are committed to becoming fitter in a group environment by implementing diet and exercise strategies."
Group Dynamics
According to Mr Leembruggen, the key to the success of the Brisbane Body Challenge has been the flexibility for members to workout at their regular gyms at whatever time suits them, and to add the type of cardio they enjoy - swimming, cycling, running etc. However, once each week throughout the challenge, the motivated personal training Brisbane group gathers for a weigh-in and cardio session.
This group gathering fulfills two important functions:

motivation and support of each other by group members
the weigh-in adds the element of accountability
Why 12 weeks?
Mr Leembruggen, has organised the program to help people of all ages and fitness levels to achieve a consistent and healthy weight loss.
"Twelve weeks is an ideal time frame to achieve measurable and noticeable results." he said. "And having an end-date helps to goal-focused motivation."
To learn more or to join the fitness and weight loss Brisbane Body Challenge visit BrisbaneBodyChallenge.com.au
About The Brisbane Body Challenge
Brisbane Body Challenge is run by Brisbane resident Mike Leembruggen, who has a passion for fitness and helping people achieve their goals and change their lives.
Mike believes this 12 week program is one of the best ways to lose weight and develop good eating and exercise habits that stay with you long after you have completed the initial 12 week challenge. Brisbane Body Challenge is perfect for everyday people who find it difficult to stick to an exercise plan or diet for more than a couple days or weeks at a time.
Mike's personal philosophy is that "It's hard to fail when you have 10 people around you encouraging you to succeed" and that's one of the key reasons why the Brisbane Body Challenge is so successful. Losing 10kg or more in just 12 weeks on this program is easily achievable.
The Brisbane Body Challenge begins on 19 September. Learn more at http://www.facebook.com/brisbanebodychallenge
###