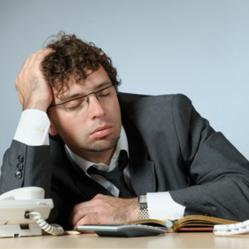 "Changes in circadian rhythm – our body's internal clock – slow down metabolism, raise blood sugar and ultimately lead to weight gain
Los Angeles, California (PRWEB) July 31, 2012
A lack of sleep can impact many aspects of a healthy lifestyle, from stress levels to memory loss, and now, it has been proven by a Harvard Medical School study that an erratic sleep schedule can lead to obesity and diabetes. Studies have shown that sleep deprivation and abnormal sleep patterns lead to metabolism slowdown and lower insulin production.
"Changes in circadian rhythm – our body's internal clock – slow down metabolism, raise blood sugar and ultimately lead to weight gain," said Dr. Naim. a Los Angeles sleep study specialist. "Sleeping, eating and being active at times at odds with the body's internal clock carry a higher risk for metabolic slowdown and weight gain."
The Harvard Medical School study followed 21 men and women over a three week period, allowing the participants no more than 6 hours of sleep per day. This resulted in a significant drop in the resting metabolic rate, according to Orfeu Buxton, an associate neuroscientist in the division of sleep medicine at Brigham and Women's Hospital in Boston. This could equal a near-13 pound weight gain over the course of a year if diet and exercise remained unchanged.
The risk of diabetes and obesity spikes when a person gets less than 6 hours of sleep per night or works night shifts, according to a study published in the journal Science Translational Medicine. "Circadian disruption," or a disruption to the body's internal clock, creates a decrease in insulin, which leads to an increase of glucose levels and may increase the risk of diabetes.
More than 18 percent of adults sleep less than six hours per night, according to the American Journal of Human Biology, and many of those people are too tired to exercise due to their sleep deprivation or lack of free time. Sleep deprivation leads to burning fewer calories and higher blood sugar.
"Our modern work condition of too little sleep and too much work slows down the metabolism," said Dr. Naim. "We always work with patients to develop an exercise regiments and learn to increase physical activity using their daily routines. This leads to increased energy expenditure, weight loss, and improved health."
For more information about sleep deprivation and associated health complications, visit http://www.sleepstudyla.com or call 818-343-1569 for more information.