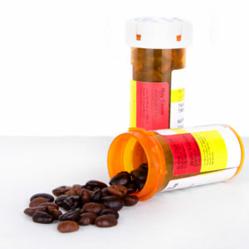 Most of us have caffeine in order to get going in the morning, but when we become dependent on it, it's just like any other drug. It can lead to physical and psychological addiction and can increase the risk of osteoporosis and hypertension
Los Angeles, California (PRWEB) July 11, 2012
The drug caffeine is a widely abused substance which is often overlooked, said Dr. Dan Naim, a sleep study expert in Los Angeles. Common symptoms of caffeine intoxication include insomnia, increased heart rate, elevated blood pressure, and tremors. This happens when caffeine over-stimulates the adrenal glands, which releases hormones dealing with stress. Detoxifying from caffeine lessens sleep problems and leads to an overall healthier lifestyle, said Dr. Naim.
Moderate caffeine intake isn't the issue, said Dr. Naim. In fact, there are potential health benefits to drinking coffee such as prevention of type-2 diabetes, decreased risk of Alzheimer's disease and memory preservation.
"Most of us have caffeine in order to get going in the morning, but when we become dependent on it, it's just like any other drug. It can lead to physical and psychological addiction and can increase the risk of osteoporosis and hypertension," said Dr. Naim. "One of the easiest ways to prevent a sleepless night is cutting out caffeine in the afternoon, or altogether."
The U.S. population drinks more than half a billion cups of coffee daily, said Dr. Elson Haas, a preventative medicine physician with a focus on nutrition, detoxification and lifestyle medicine. In addition, most regular consumers ingest 10 pounds of coffee yearly. Haas said one of his suggestions to curb caffeine abuse is to place a warning label on caffeinated substances, something which is already done in Australia and New Zealand for energy drinks.
"Certain stimulants enhance people's awareness and energy level, but at a price," said Haas. "They get wiry and more agitated, they'll get up in the middle of the night and what happens is you don't have quite the same 'juice' the next day, so you have even more - kind of like a horse that you just keep whipping."
Caffeine isn't just found in coffee and soft drinks, though. It is commonly added to weight control and pain relief drugs, among other over the counter medications.
More than 500 new energy drinks were launched worldwide in 2006 alone, said Dr. Danielle McCarthy at a scientific assembly of American College of Emergency Physicians. They also make up a $3.4 billion per year industry. Statistics show that 31 percent of U.S. teenagers drink energy drinks, according to Simmons research. Red Bull, a popular energy drink, reached sales of 4.6 billion cans worldwide in 2011.
"Energy drinks are also being used regularly and excessively in everyday situations by young and old," said Naturopathic Dr. Nick Foley. "A healthy diet combined with good sleep, fresh air, positive activities and a determination to live life free of excessive stimulant use can give many people a very good chance at feeling vital, energetic and able to perform at their best."
At a young age, children first consume caffeine through products such as chocolate or soft drinks, according to "The New Detox Diet," by Haas.
Often, people who abuse caffeine need sleeping pills in order to fall asleep at night. To correct caffeine dependence, a detox program might help, Haas said, and withdrawal symptoms like irritability, fatigue and headaches generally pass within a few days, while the lifestyle changes last forever.
Sleeping patterns will benefit from easing off caffeine, said Dr. Naim. A sleep study can evaluate the root cause of insomnia, and help determine if it is related to caffeine abuse or caused by some other problem.
For more information about caffeine abuse and its link to insomnia visit http://www.sleepstudyla.com.