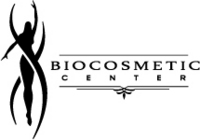 Phoenix, AZ (Vocus) June 21, 2010
BioCosmetic Center urges overweight and obese individuals to consider benefits of an effective weight loss diet in the workplace. An effective weight loss diet can have drastic positive effects on the professional life of individuals; their inclusion in the negative stereotypes that permeate the workforce often results in lack of deserved advancement, negative relations with employers, and lower pay in comparison to industry standards (according to The Obesity Society).
According to The Obesity Society the effects of negative weight issues in the workplace can be seen in several areas. The stereotype that permeates the workforce defines individuals who are overweight or obese as lazy, incompetent, sloppy, disagreeable, undisciplined, etc. Overweight and obese individuals are often perceived (automatically based on visual perception) as negative role models therefore making them less likely to receive well deserved promotions and advancements. Individuals who are overweight or obese are also often paid wages that are lower than those of their equal counterparts on the job (wages of overweight and/or obese individuals are also often low in comparison to industry standards).
Eric Jantze of BioCosmetic Center suggests, "People have many reasons for going on an effective weight loss diet. One is purely physical. They want to look good. But more common we find people identifying their reason for going on a weight loss diet as wanting to 'feel good.' They want to remove the limitations their weight places on them. And perceived limitations in the work place are often not a result of paranoia. The effect of stereotypes against overweight and obese individuals is real."
BioCosmetic Center offers all inclusive, personalized programs to aid individuals in obtaining their physical goals. Programs can include any of the following: acne scar removal, liposuction, Botox, weight loss, scar removal, bio-identical hormones, dermal fillers, and more.
To get further information on BioCosmetic Center or current standards in the industry get in touch with Eric Jantze:
Contact: Eric Jantze
Company: BioCosmetic Center
http://www.biocosmeticcenter.com
Phone: 480-515-3900
###