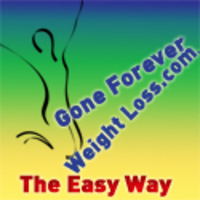 It is fundamental to our concept that this method of losing weight should be enjoyable. That is the only way people will stick at it
Rochester, Kent, UK (PRWEB) May 16, 2008
A hypnotist and a nutritionist have developed a weight loss Formula that develops mental strength and determination by using hypnosis. The Formula also encourages healthy eating habits and provides simple muscle toning exercises that can be performed even while you're watching TV.
NLP Master Practitioner (and hypnotist) David Ferrers and Nutritionist Susanne Floe both needed to lose weight; David, because he had high cholesterol and Susanne, because she had high blood pressure as a result of gaining weight at menopause.
Rather than take pills, use diets that statistically have a 95% chance of failure, or deprive themselves of good food, they decided to use their skills and training to invent their own weight loss Formula to both lose weight and keep it off, permanently.
As part of the Formula David produces weekly how to hypnotize yourself videos to enable people to increase their willpower and change their eating habits in a pleasurable way.
He has lost 11 pounds in the first 56 days of using this Formula.
Susanne sends out daily information about tasty, healthy foods and easy healthy recipes which show how to prepare them. So the weight-loser builds up an ever-increasing library of information about how to eat their body slim and keep it healthy.
But the formula doesn't stop there. The daily email also contains some very simple isometric exercises to lose weight that can be done at your desk, whilst watching TV or even in bed. These exercises help to speed up weight loss and tone up muscles.
"It is fundamental to our concept that this method of losing weight should be enjoyable. That is the only way people will stick at it," David explains.
To make it easy for people to use the Formula everything is made available online. Their website also offers a weight loss forum where overweight people can go for advice, help and support from others who are losing weight, including Susanne and David.
As proof that what they preach works they publish their own weight loss diary on the website where everyone can check how well they're doing. "You have to walk your talk," says Susanne. "We believe very strongly in the Formula we recommend and we want people to see it working."
"The time has come to break the mindset that people can go on a diet for a few days or weeks and lose weight. This is ridiculous thinking. Let's suppose someone eats only lettuce for two weeks; they'll lose weight, of course they will, but can you imagine going on eating only lettuce for the rest of your life to maintain that weight loss? Apart from anything else they would end up badly malnourished."
"It takes most people several years to put on weight. They cannot expect to take it off again in five minutes. Losing weight needs to be a long-term process. It requires a change in eating and exercise habits, and that means a change of mindset, which is why hypnosis is so helpful."
This is how the Formula works: first, hypnosis videos help you develop the mental and emotional strength to change your eating and exercise habits. Then you get regular information about healthy food and how to prepare it. Body toning is done with special exercises that fit in with any lifestyle.
The Hypnothon online TV show on June 1 will allow people to experience hypnosis for weight loss without cost. David will explain how the process works, show people how to put themselves into a hypnotic trance and then demonstrate how to use hypnotic suggestions to help change eating habits and lose weight.
For additional information on the news that is the subject of this release (or for a sample demo), contact David Ferrers or visit http://goneforeverweightloss.com/weight-loss-hypnothon.html
About GoneForeverWeightLoss.com:
David Ferrers is an NLP Master Practitioner. He has been a Corporate Performance Coach for over 20 years with clients in many major blue chip organizations. Susanne Floe worked in the telecoms industry before training as a Nutritionist. They set up this web site to provide help and information to people who need to lose weight permanently.
###