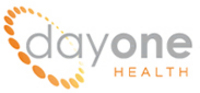 DayOne Health is thrilled to offer an affordable payment option to Chicago's low BMI LAP-BAND patients!
Chicago, IL (Vocus/PRWEB) March 21, 2011
Following the February 16, 2011, US Food and Drug Administration's (FDA) approval of the expanded LAP-BAND® Adjustable Gastric Banding System indication for patients with a Body Mass Index (BMI) as low as 30, DayOne Health, a leading Chicago outpatient weight loss program, announced the addition of a self-pay option for the newly qualified low BMI LAP-BAND patients in an effort to make this procedure more affordable than what it would typically cost in a hospital setting.
The new guidelines established by the FDA have given an opportunity to millions to make the decision to have the surgery earlier than any of the previous "lap-banders." To make this effective weight loss solution affordable to Chicagoland's LAP-BAND candidates with a BMI of 30 or more, DayOne Health is now offering a special self-pay option. "It was very important to us to create an affordable self-pay option for those who are willing to start their LAP-BAND weight loss journey but couldn't do it earlier due to the higher BMI requirements," said Mrs. Guita Griffiths, DayOne Health President. "Since health insurance companies have not yet lowered their weight requirements for LAP-BAND coverage to reflect the new FDA ruling, we are thrilled to offer an option that is far less expensive than undergoing the surgery in a hospital." For those patients who need help paying for their procedures, DayOne Health provides financing as well.
Since the beginning of their operation in November 2001, the DayOne Health bariatric clinics have offered a life-changing weight loss experience to hundreds of patients every year. "We are extremely excited about the expanded FDA guidelines and the opportunities they provide to our patients," said Mrs. Griffiths. "Finally, we will be able to help a vast population of seriously overweight patients in the Chicago area who did not have access to LAP-BAND surgery before. We will also be able to focus on the LAP-BAND's tremendous preventive value. Until now we could only treat conditions stemming from obesity, and now we will be able to prevent and treat patients with serious weight problems in early stages."
When the LAP-BAND System was approved for use in June 2001, it was intended primarily for morbidly obese adults unable to lose weight by non-surgical methods. In order to qualify for the LAP-BAND surgery, patients had to be at least 100 pounds overweight or with a BMI above 40 or 35, if diagnosed with at least two co-morbidities. The FDA's recent announcement lowered that requirement for the LAP-BAND, making the recommended BMI 30 or more if the patient is diagnosed with at least one condition related to obesity.
The FDA's decision to change the original guidelines was reached after reviewing a study on 149 adjustable gastric band patients with BMIs between 30 and 40. The results showed that 80 percent of participants lost at least 30 percent of their excess weight and kept it off for a year. Mrs. Griffiths emphasized the importance of the results obtained in the study. "We need to remember that maintaining weight loss over time is just as important as the actual weight loss itself," she said. "Results of the study clearly show that the LAP-BAND procedure can be an effective long-term weight loss solution not only for higher, but also for lower BMI patients."
During the past few months, there has been a lot of discussion among the American public whether an additional 37 million Americans, who became LAP-BAND candidates under the expanded FDA indication, can effectively lose weight with traditional methods rather than undergo a weight loss procedure – potentially an easy way out. However, real-life results show that if people with the lower BMIs could lose weight and keep it off using more traditional methods like diet, exercise and pharmacotherapy, we would see more data documenting this success .
Gladys Nieves, the DayOne Health patient advocate and a LAP-BAND patient herself, said, "If I could have lost weight on my own, I definitely would. I tried every diet, tried to work out and even tried medication, but when I lost weight, I ended up gaining more soon after . Getting a LAP-BAND was the best decision I ever made." After having LAP-BAND surgery with DayOne Health, Gladys has lost over 120 pounds and has kept it off for over 5 years. When asked whether she has any regrets concerning the band, she responded, "The only regret I have is that I didn't get it done earlier!"
If you would like to learn more about the DayOne Health comprehensive weight loss program and affordable financing options, please visit http://www.DayOneHealth.com or contact the clinic at 312-255-1900.
About DayOne Health
Headquartered in Chicago, Illinois, DayOne Health performed its first outpatient LAP-BAND® surgery at 900 North Michigan Surgery Center in November 2001, shortly after the procedure was approved for use in the United States by the Food and Drug Administration (FDA). On March 20, 2008, DayOne health was designated as a Bariatric Surgery Center of Excellence (BSCOE) by the American Society for Metabolic and Bariatric Surgery (ASMBS). DayOne Health is home to some of the most experienced bariatric surgeons in the country and specializes in the Laparoscopic Adjustable Gastric Banding or LAP-BAND® procedure, aneffective, safe and less invasive alternative to the gastric bypass. The DayOne Health advanced weight loss program offers comprehensive pre-surgical patient education, nutritional counseling, state-of-the-art outpatient surgical facilities, expert medical staff and extensive aftercare support. For more information about DayOne Health and its outpatient LAP-BAND® surgical weight loss program, visit http://www.dayonehealth.com or follow DayOne Health on Facebook, Twitter or YouTube.
###