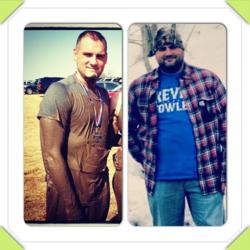 You can lift it, carry it, drag it, and do any number of things with it to achieve a total body workout that will leave you completely exhausted.
(PRWEB) February 08, 2013
Dynamic Variable Resistance Training or DVRT is an avalanche growing momentum in the fitness industry. Not long ago Josh Henkin, creator of the DVRT certification program and Ultimate Sandbag, was beginning to explore the benefits of incorporating sand bags into a weight training routine that focused largely on momentum and movement. Several years later, the Ultimate Sandbag has worked itself into many industry leading fitness and health magazines and has become highly regarded by fitness leaders all over.
Despite the simplicity of maneuvers involved with Ultimate Sandbag Training, the combination of sequential movements and added weight of the bag plus speed help create a series of intense and dynamic movements that, when performed efficiently, shreds through calories at a high rate while strengthening and toning simultaneously.
Another success story involving substantial weight loss with the Ultimate Sandbag comes from Sean Revielle who, after losing 125 lbs, wanted to continue pushing his limits and decided to add DVRT Ultimate Sandbag Training to compliment his aggressive weight loss and fitness goals.
"I decided that I wanted to step up my game. I wanted to keep to nonconventional training methods since conventional workouts never worked for me because I can't safely do higher intensity barbell work and isolation training machines don't produce functional results," says Revielle.
Revielle and many others have found that the training program provided by Ultimate Sandbag adds a little extra to simple bodyweight training exercises.
"In bodyweight training," says Revielle, "you can't simply add more resistance as you get stronger, so as you progress you increase the difficulty and progress by way of adding skill to your workouts that makes the exercise more dynamic and works the muscles in unique ways they would not if you simply made the load heavier."
Revielle saw that after incorporating the Ultimate Sandbag into his daily workout routine that his grip strength and mobility increased along with a much stronger core. Additionally, Revielle began to see increased endurance when beginning to add cardiovascular components to his fitness routine.
Master Trainer Dio Vujich introduced DVRT Sandbag training to his client Jack's fitness routine to reach an astonishing weight loss of 70 pounds of fat and 10 pound muscle gain in just one year. Because of the increased range of muscle growth potential, Jack could work a variety of muscle groups at once to achieve an exhausting full range workout.
The versatility of the Ultimate Sandbag is one of its highest rated features.
"For example," says Jack, "if I'm doing cleans, I'm working my arms but my core is also getting a workout as well as my legs from the slight squat… You can lift it, carry it, drag it, and do any number of things with it to achieve a total body workout that will leave you completely exhausted."
More weight loss success stories can be found at http://www.ultimatesandbagtraining.com and connect with Henkin and the other DVRT trainers for fitness and nutritional tips on http://www.facebook.com/ultimatesandbagtraining.