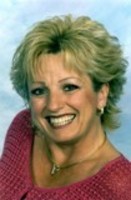 With respect for traditional medicine, the time has come to broaden our horizons. Our mission is to advance women into a position of knowledge, confidence and power, allowing them to make the best weight loss and healthcare decisions
Henderson, Nevada (PRWEB) September 9, 2008
A well known and seasoned Olympic athlete, Dara Torres won a total of 12 medals in swimming for the United States, most recently winning 3 Silver Medals in Beijing. Her accomplishments in their own right deserve admiration, but the fact that she is 41 years old and competing against women half her age is incredibly impressive. Peri-menopausal and menopausal women struggling with hormone imbalances and stubborn weight gain can obtain encouragement by the success of Dara Torres.
To further assist women in accomplishing their weight loss goals, Dr. Patricia Beckstead announces a new online resource, Freedom from Menopause, found at BestWomenSupplements.com. Empowering information, natural weight loss products, bio-identical (natural) hormones, dietary supplements and more are available to support women of any age who seek long-term success, no matter what kind of diet they choose to follow. Dr. Beckstead explains that weight loss can be difficult especially for women who suffer from hormonal imbalances such as seen in Pre-menstrual Syndrome (PMS), peri-menopause, and Menopause.
In one of Dr. Beckstead's website articles, "Outsmarting the Menopause Scale," she reviews the top weight loss strategies and obstacles women face on the road to success. She relates the information for dieters, coupled with natural weight loss supplements such as Citrimax Complex, HGH Spray, Soy Spirulina Protein Powder meal replacement, and Progesterone Cream, to provide empowerment.
"With respect for traditional medicine, the time has come to broaden our horizons. Our mission is to advance women into a position of knowledge, confidence and power, allowing them to make the best weight loss and healthcare decisions," says Dr. Beckstead.
In addition to questions about the stubborn weight they gain in the female fat zones, women want to know what supplements help with hot flashes, mood swings, and other symptoms of hormonal imbalance, according to Dr. Beckstead.
"Menopausal women have an especially difficult time achieving or maintaining desired weight loss due to hormonal imbalance. The good news is that natural help with menopause, such as progesterone cream, can help them lose those unwanted pounds easily."
The hormone balancing and natural weight loss products are physician-recommended and supported by the latest research. BestWomenSupplements.com also addresses PMS, obesity, Fibromyalgia and men's health issues.
Dr. Patricia Beckstead explains, "If you suffer with symptoms, are overweight, or simply want to become healthier, choosing to begin a healthy lifestyle regimen is an important decision. At every step of your journey, we will be there to provide you with natural weight loss products and more that enhance the quality of your life. In fact, using our holistic products to further your hard work and dedication can help you reach your goals in a much more safe and effective manner."
For more information, visit BestWomenSupplements.com.
About Dr. Patricia Beckstead:
Founder Dr. Patricia Beckstead, a graduate of the National University of Health Sciences in Chicago, is a published author on alternative medicine and the multidisciplinary approach to disease prevention and wellness, especially for women. She is a guest lecturer on women's health issues such as PMS and menopause, founder of the Wellness Institute of Nevada, and creator of a line of women's nutritional and natural weight loss supplements and the Freedom from Menopause hormone replacement products. Her website, http://www.BestWomenSupplements.com offers self-help online tests, product recommendations, wholesale all-natural hormones and supplements, and more.
###