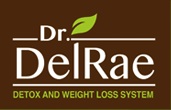 "My fit shake is one-of-a-kind. It is produced using a unique low temperature drying and filtration method."
(PRWEB) August 22, 2012
Dr. DelRae weight loss systems is pleased to announce the launch of the new website and affiliate program in the Google affiliate network!
Dr. DelRae weight loss systems have helped thousands of people lose weight fast! The Weight loss system is a comprehensive total body detox that assists in optimizing peak physical performance while losing weight. Dr. DelRae Weight Loss and Detox system includes the Fit Shake, Cell Detox and the Raspberry Keytone as part of the overall weight loss system. Also included are; grocery shopping list, meal planner, optimal food choice list, quick and easy fat burning recipes, diet and exercise log, How to dine out the Dr. DelRae way and much more!
Many Americans are interested in losing weight fast utilizing the expertise of Dr. DelRae and her weight loss system as seen on TV can help anyone to achieve their weight loss goals.
Affiliates interested in earning commissions from the marketing of Dr. DelRae's weight loss system are welcome to sign up with the Google affiliate program. We are excited to announce the launch of the new website as well as affiliate program where affiliates will earn upwards of 18% commission for each sale that includes a 45 day cookie!
DelRae Messer, has been featured on ShopNBC with Suzanne Somers, Fit and Firm Magazine, South Metro Magazine, Natural Muscle Magazine and contributes to the Make-a-Wish Foundation. She has been a guest on several national radio shows and speaks on the subjects of nutrition, fitness, and weight loss and toxicity across the USA. She has been a participant in the Fitness Universe Competition in 2010.
Dr. DelRae graduated Magna Cum Laude from Northwestern Health Sciences University, a CCWP certification in nutrition, fitness and corrective spinal rehabilitation and Maximized Living Nutrition and Detoxification certification.