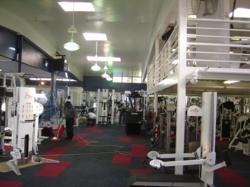 Winter training is important for many reasons, mostly mental health and physical endurance
Corte Madera, CA (PRWEB) December 14, 2011
Five Points Fitness, a full-service fitness center in Corte Madera, is now offering Cycling Specific Training (CST) classes 5 times per week inside the health club. The classes teach and instruct on learning perfect pedal strokes, cadence and endurance. CST and winter training is important to start getting into shape and remain in good shape for the early spring triathlon and racing season. These clasees are taught by Neil Fraser, the owner of TRIMORE Fitness.
The CST classes are held at Five Points Fitness and are sponsored and taught by TRIMORE Fitness, which is owned by Neil Fraser.
The Wildflower training program is also run by TRIMORE Fitness.
"Winter training is important for many reasons, mostly mental health and physical endurance," says Neil Fraser of TRIMORE Fitness. "CST classes build on techniques and teach proper cycling technique."
The Wildflower Triathlon training program, also run by TRIMORE Fitness, an endurance multi-sport training cpmpany, will start in early February and will concentrate on open water swimming, cycling and running techniques. The training will take place in various locations in San Francisco and Marin counties. Endurance and multi-sport training is important because it builds on all three disciplines: swimming, biking and running, but also teaches nutrition, race day strategies and mental toughness.
"In early February we begin the Wildflower training program. This provides the athlete the mental and physical endurance and self-confidence to compete on and complete the best races in the country," adds Fraser.
For more information on Five Points Fitness and their services, call (415) 413-4154 or visit them online at http://www.fivepointsfitness.net. Five Points Fitness is located at 5651 Paradise Drive, Corte Madera, CA 94925.
About Five Points Fitness
Five Points Fitness in Corte Madera is a full service fitness center that offers highly affordable, customized programs geared to a variety of fitness goals like strength training, endurance training or weight training. They are especially proud of their fabulous personal training program, the key to a successful, sustained and efficient training regimen. In addition to its roster of top notch, certified personal trainers, Five Points Fitness also boasts a staff of specialists and instructors in various health and fitness disciplines who offer some of the best group exercise classes in Marin. These classes are free with a gym membership and designed to fit everyone's health and fitness needs. Classes include In-Alignment, Yoga, Mat Pilates, Spinning, Boot Camp, and Zumba! Special health services include diet consultation with a certified nutritionist, physical therapy and massage.
###