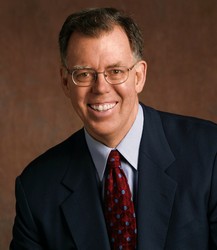 The true driving force behind our obesity crisis is the rapid increase in diet-induced inflammation that turns on the genes to make us fat and keep us fat.
Marblehead, MA (PRWEB) April 12, 2010
"Losing weight involves being smart about what you eat," said Dr. Barry Sears, author of the #1 New York Times bestseller, The Zone, creator of the Zone Diet and founder of Zone Labs Inc.
Dr. Sears said, "The obesity crisis sweeping America is due to hormones being out of balance, not a lack of willpower. The true driving force behind our obesity crisis is the rapid increase in diet-induced inflammation that turns on the genes to make us fat and keep us fat. This inflammation comes from the combination of the over-consumption of refined carbohydrates that raise the hormone insulin coupled with increased dietary intakes of cheap vegetable oils rich in omega-6 fatty acids."
He added, "When these two common food ingredients combine, they dramatically increase the levels of toxic fat in your body that turns on those genes to increase weight gain. Eating well to reduce toxic fat and thereby controlling your genes is not difficult, as long as you know the hormonal consequences of your diet and realize it takes a lifetime commitment."
With advice and product information at http://www.zonediet.com, Dr. Sears offered Six Tips to Lose Weight:
1. Never Use Vegetable Oils: Use olive oil, not vegetable oils that are high in omega 6 fatty acids, as your primary fat choice. In fact, butter is a better choice than vegetable oils because it is far lower in omega-6 fatty acids.
2. Eat Your Vegetables: Mediterranean vegetables are especially good to reduce excess insulin production that can make you fat and keep you fat.
3. Cut Back on Refined Carbohydrates: Refined carbohydrates are rapidly broken down into glucose, just like table sugar. Both rapidly raise the levels of insulin. In lab tests using rats, it has been demonstrated that table sugar was shown to be more addictive than a drug such as cocaine. There is no reason to think that is not true for humans whether it comes from table sugar or pasta, bread, and potatoes.
4. Balance Your Plate: To control your hormones, you have to balance your plate at every meal. On one-third of the plate, put some low-fat protein no bigger or thicker than the palm of your hand. This is about 3 ounces for women and 4 ounces for men. Fill the other two-thirds with colorful carbohydrates being non-starchy vegetables and fruits. Then, add a dash (that's a small amount) of heart-healthy monounsaturated fat, such as olive oil or even guacamole.
5. Drink Plenty of Water: The body is 65% to 70% water. Cells need hydration to work effectively to convert dietary calories into chemical energy for the body. Without enough water the process becomes inefficient and more dietary calories get stored as fat. Drink ounces of water about equal to half the number of the pounds you weigh. If you weigh 150 pounds of body weight means drinking 75 ounces of water of water per day.
6. Get a Good Night's Sleep: Inadequate sleep leads to increased insulin that makes you fat and keeps you fat, especially if you are eating a diet rich in omega-6 fatty acids.
Dr. Sears is an international authority on the hormonal responses induced by our diet. His books have sold more than five million copies in the United States and have been translated into 22 languages. More information is available at http://www.zonediet.com and http://www.drsears.com.
# # #